Advertise with us!
Related Links
:
[About Us]
-
[Contact Us]
---
Our site sees active visitors from almost every country in the world! Our visitors are very engaging and almost always revisit our site. It makes our site a great source to target an audience of global gamers! Check out some of our advertisment options below, if you are interested!
Interested in advertising? Contact us through our official business inquiry!
[Analytics]
[Website Ads]
[Social Media Ads]
[Analytics]
[2020 Q2] Unique User Analytics data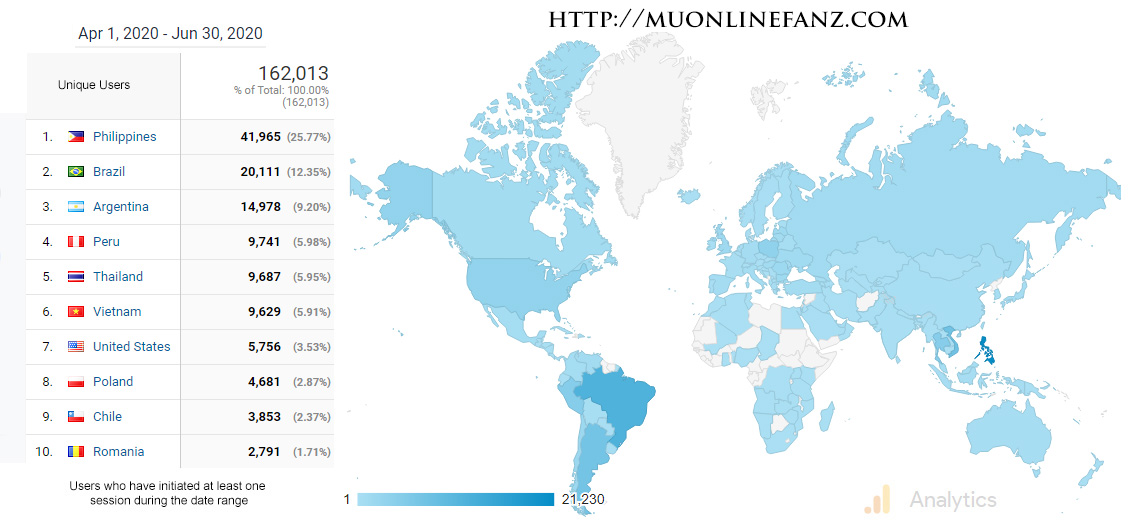 ---
Buy us a coffee!
(x17,297,721) page views
• All Content Copyright
• © 2012 - 2020
• Published by
IZAKTLY STUDIO


WEBZEN
IP, game content, and materials are trademarks and copyrights of Webzen Inc., and its Licensors, and is used with permission. © All rights reserved.