Julia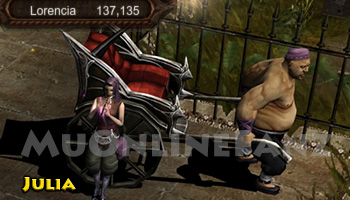 Overview:
Miscellaneous NPC
Location:
Julia can warp you to the Loren Market. Loren Market is a trading area where all players on the realm can trade without actually changing game servers. She also appears in the Event Map and will bring you back to Lorencia from Event Map.
Notes & Tips
It does not require any Zen to Warp via this NPC.
You must speak with this NPC to exit either Loren Market or Event Square.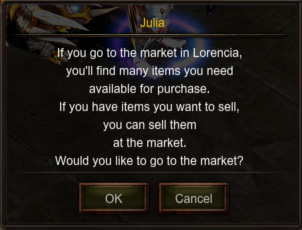 b2022.12.18.002

---
Owned by Izak Thompson
All Rights Reserved || Copyright © 2012 ~ 2023
*WEBZEN IP, game content, and materials are trademarks and copyrights of Webzen Inc., and its Licensors, and is used with permission. © Webzen Inc. All rights reserved. The MU logo and the Webzen logo are trademarks of Webzen Inc.