Excellent Items
Related Links
:
Basic Equipment
-
Bloodangel Items
---
Jump to
:
Excellent Options
-
Excellent Bloodangel Options
---
Almost all normal equipment can be found in an excellent version. Excellent items have increased defense/damage and posses unique additional options!
Types of excellent equipment
Armors & Shields
Weapons
Pendants
Rings
Additional info
Weapons have a 5% chance of hitting Excellent Damage (+110% Damage)
Greater damage/defense than normal equipment
Shields have increased defense success rates
Can possess up to 6 unique additional options!
Requires greater stats than normal equipment
Compare items with our item database
How do I obtain excellent items?
Kill almost any monsters

Most monsters have a very low drop rate of excellent items
You can increase drop rates by purchasing Seals from the Cash Item Shop
Devil Square and Blood Castle have an increased item drop rates

Devil Square difficulty 1 ~ 4 has a common drop rate for excellent items
Kill Golden Monsters
Kill Boss Monsters
Participate in Special Events
Reward Boxes
Lord Mix
Additional Options
Excellent options, generally, cannot be manually added to an item
A max of 2 options will be obtained on items from monsters
Items with more than 2 options can be created from the Lord Mix
One item may possess all possible options at the same time
May possess Jewel of Life and Jewel of Harmony options at the same time
Rare Item Tickets and special WEBZEN events occasionally offer adding excellent options to items
"+FO" means +Full Option, meaning the item has all possible excellent options
Weapons & Pendants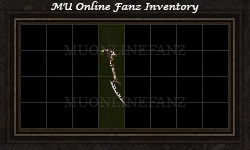 Obtains ([Max HP] / 8) HP when monster is killed
Obtains ([Max Mana] / 8) MP when monster is killed
ATK DMG +1 every 20Lv
ATK DMG +2%
Excellent Damage chance +10%
Attack (Wizardry) Speed +7
Armor & Rings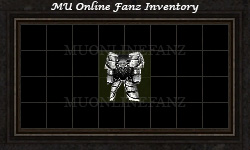 Max HP +4%
Max Mana +4%
Defense Success Rate +10%
Decreases Damage +4%
Reflect Damage +5%
Amount of Zen acquired for hunting monsters +30%
Excellent Bloodangel Options
Excellent armors:

Looted from monsters in Acheron: Nars
Can possess 6 unique additional options
Max of 2 additional options per item when looted in-game

Excellent weapons:

Purchased from NPC Priest James (1,000 Ruud)
Excellent DMG Chance +10% is always bound to the item
1 ~ 2 additional excellent options will be obtained (in addition to XDMG)
The additional options are randomly generated
Normal bloodangel weapons are not currently obtainable
Weapons
Excellent DMG Chance +10%
ATK DMG +1.5 per 20 levels
ATK Power +42
Attack (Wizardry) speed +7
Obtain (HP/8) HP when monster killed
Obtain (MP/8) MP when monster killed
Armor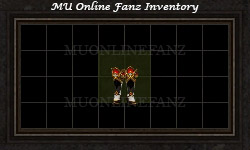 Max HP +165
Max Mana +165
Damage Decrease by 45
Reflect Damage +5%
Defense Success Rate +10%
Amount of Zen acquired for hunting monsters +42%
---
[Advertisement]: