Illusion Temple
Advertisement:

Illusion Temple is a fun "Capture The Flag," player-vs-player, battle arena where players can compete against each other! Two teams of 5 players will have to fight to obtain an Illusion Temple Ball, and return it to their base, in order to earn Event Points! The winner will earn some rewards and EXP!
Quick Facts
Requires character level 180.
You must craft a Scroll of Blood to enter.
Scroll of Blood is crafted via Chaos Goblin Machine.
The crafting ingredients can be purchased via Lumen the Barmaid.
You'll also need one Jewel of Chaos for the crafting.

Error: No data!


Entry requirements:
Difficulty 1
Level 180 ~ 399
Scroll of Blood +1
Difficulty 2
Level 400 ~ 599
Scroll of Blood +2
Difficulty 3
Level 600 ~ 799
Scroll of Blood +3
Difficulty 4
Level 800 ~ 999
Scroll of Blood +4
Difficulty 5
Level 1000+
Scroll of Blood +5
Entry item:
Scroll of Blood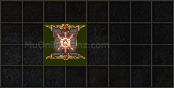 Illusion Temple entry item.
Right-click to use it.
Crafted via Chaos Goblin Machine.
---
Start times:
You must enter the event prior to its start time; you can enter 6 minutes prior to the time listed below:

Entry opens in:
*the timer loses sync after awhile; refresh page for accuracy.
---
Game lore...
...
Mini-game Rules
You must be in a Party to enter the Illusion Temple map.
A minimum of 5 Party Members must be in the Party in order to enter the Illusion Temple map.
A minimum of 2 Parties must enter, or it will not start.
A maximum of 2 Parties can join in a single instance.
Any character with a PK Status cannot enter the Illusion Temple map.
Combat adjustments:

No penalty upon character death.
PVP is allowed, once the Mini-game starts.

Other adjustments:

Town Portal Scroll warps characters to Event Square map.
Upon death, characters are moved to their Party's respawn area, which is inside their base.
Game-play #
The arena is large; red team and blue team spawn on opposite sides of the map.
The Illusion Temple Ball is located in the northern and southern part of the map.
Return the Ball to the team's pedestal to earn one Game Point.
When a ball is picked up, the character's Movement Speed will be decreased greatly.
Time limit: 15 minutes
Players can attack each other to earn Kill Points.
Kill Points can be used to buy skills during the mini-game.
Event Points contribution:

Player Kill: Kill Points (x5)
Returning Ball: Game Point (x1)

Steps to win the event:

Earn 7 Game Points to win
Skills For Sale
Magic Shield Order

Cost: Kill Points (x5)
Function: Prevents 100% of DMG for 15 sec.

Resistance Order

Cost: Kill Points (x5)
Function: Immobilize the enemy for 15 sec.

Freeze Time

Cost: Kill Points (x5)
Function: Damages 50% of target's SD

Tracking Order

Cost: Kill Points (x10)
Function: Teleports the player to the ball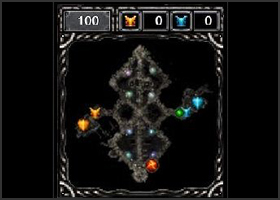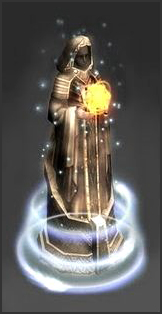 Illusion Temple Pedistal
The Illusion Temple Ball spawns on the pedistal.
Event Contribution
Party: victory
Individual: stone statue destruction, stone statue neutralization, and player kill
(*Any Elf character with more than 1500 energy, will earn contribution points according to their party members.)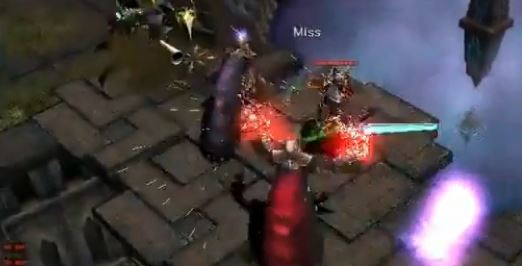 Reward List #
The mini-game ends once the timer reaches zero or a team scores the winning point! Any player that is still in the mini-game will earn rewards!
Illusion Temple 1
EXP
Jewel of Chaos
Illusion Temple 2 & 3
EXP
Jewel of Chaos
Event contribution reward:
Illusion Temple 4 & 5
EXP
Jewel of Chaos
Event contribution reward:
Page updated November 01, 2022 || b2023.09.11.001

---
Owned by Izak Thompson
All Rights Reserved || Copyright © 2012 ~ 2023
*WEBZEN IP, game content, and materials are trademarks and copyrights of Webzen Inc., and its Licensors, and is used with permission. © Webzen Inc. All rights reserved. The MU logo and the Webzen logo are trademarks of Webzen Inc. Voluntary legal agreement established in 2021.