Red Dragons
Advertisement:

Once per day, Red Dragons will invade MU! During their invasion, you'll be able to see them flying across the sky in various maps! If you can manage to find and kill one, you might just earn yourself a Jewel of Bless!
Quick Facts
Recommended: character level 100+.
Spawn in either Lorencia, Noria, or Devias.
Around 5 dragons spawn, per instance.
There is a System Message when the Red Dragons spawn, indicating which map they've spawned in.
Loot:
Red Dragons drop Jewel of Bless (~80% chance).
Invasion time:
Red Dragons will respawn at this time below:

Invasion starts in:
*the timer loses sync after awhile; refresh page for accuracy.
Monster level 47
Health: 15,000
ATK DMG: 190 ~ 210
ATK Rate: 400
DEF: 120
© muonlinefanz.com
---
Game lore...
...
How to Hunt Red Dragons #
Red Dragon spawn mechanics:
There will be a System Message when the Dragons spawn: "Lorencia Dragon Invasion!"
The monsters spawn in one map randomly (indicated by the system message), and also at random co-ordinates.
The Dragons can spawn in Lorencia, Noria, or Devias.
There will be 3 ~ 5 monster spawns, per invasion.
An animation of dragons flying in the sky indicates that the Red Dragons respawned
After awhile the Red Dragons will despawn if not killed.
When all Red Dragons are killed/despawned the flying dragons animation ends.
Red Dragon tips & tricks:
Form a party with friends in order to search the map quicker.
Keep the camera angle zoomed all the way out so you can find Red Dragons quickly.
Equip wings, mounts, or boots +5 or better to increase your movement speed.
The Red Dragons seem to spawn closer around the city gates, rahter than further away from it.
Red Dragon loot:
Red Dragons have ~80% chance to drop Jewel of Bless.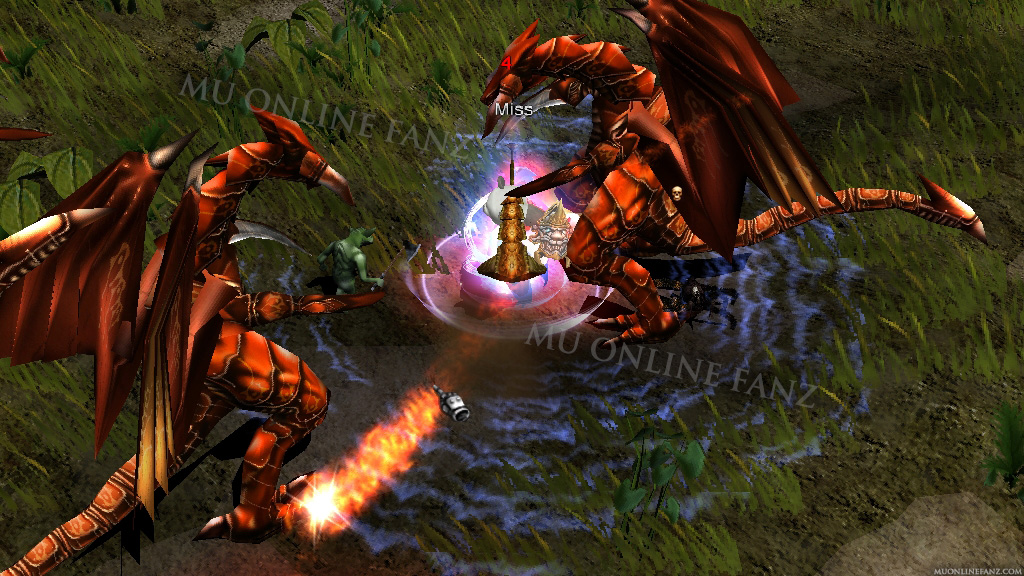 Page updated November 19, 2023 || b2023.09.11.001

---
Owned by Izak Thompson
All Rights Reserved || Copyright © 2012 ~ 2023
*WEBZEN IP, game content, and materials are trademarks and copyrights of Webzen Inc., and its Licensors, and is used with permission. © Webzen Inc. All rights reserved. The MU logo and the Webzen logo are trademarks of Webzen Inc. Voluntary legal agreement established in 2021.