Devil Square
Related links
:
Event Square
---
Jump to
:
Game-play
-
Monster List
-
Rewards
---
The Doppelganger is a unique arena where dimensional creatures spawn! Survive the monsters spawns, and then battle against other surviving parties for experience and rewards!
How To Participate
You can create a Dimensional Mirror by collecting five Dimensional Sign. Dimensional Sign is dropped by all monsters:
Level Restrictions
Stage One: Level 50~179
Stage Two: Level 180~269
Stage Three: Level 270~349
Stage Four: Level 350~399
Stage Five: Level 400~500
Stage Six: Level 501~650
Stage Seven: Level 651+
Event Times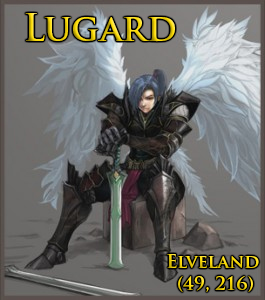 Game-play
Magical barrier breach:
The arena is a small pathway, only a few spaces wide.
Magical Barriers are on opposite ends of the map.
Monsters will spawn from their Magical Barrier, over the course of the mini-game.
Monsters will progress towards the player's Magical Barrier, where the monsters will breach the barrier if they successfully enter it.
If three monsters breach the player's barrier, the player's party will fail the mini-game.
Waves of monsters will spawn over the course of 10 minutes:

Wave 1: spawn @10:00 time left
Wave 2: spawn @??:00 time left
Wave 3: spawn @??:00 time left

Each wave of monsters will end with a boss monster.
If a boss monster is killed, three Silver Chest will appear on the floor.
The three Silver Chests will contain rewards, except one which contains a trap.
If a Silver Chest trap is activated, a monster appears.
After killing the final boss, a Golden Chest appears with a reward inside.
Steps to advance in the mini-game:

Survive the entire length of the mini-game (10 minutes).
Do not allow more than 2 monsters to breach the Magical Barrier.
Party battle:
If two or more parties survive the Doppelganger, a battle between parties will take place in the battle zone.
If all opposing parties are not killed within 3 minutes, winners are determined by the additional steps to win the mini-game.
Steps to win the mini-game:

Kill all opposing parties
Earn the most event contribution.
Survive with more party members
Survive with higher overall party character level

Use the interface in the bottom right-hand corner of your screen to see the overall status of the mini-game:

Time remaining
Number of monster breaches
Blue mark represents a player
Red mark represents a boss monster
Yellow mark shows the general progression of normal monsters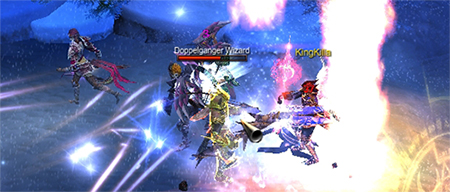 Rules
General:

Requires a party of 5 players
Requires minimum 2 parties; max 4 parties allowed

Game-play:

If a player dies, the player is removed from the mini-game.

Restrictions:

No players with PK status allowed.

Notes:

Town Portal Scroll warps players to Event Square.
No penalty for player death; items not dropped on death.
Event Contribution
Party: Kill Ice Walker, victory
Individual: Monster kill, player kill
(*Any Elf character with more than 1500 energy, will earn contribution points according to their party members.)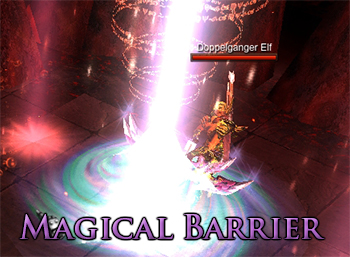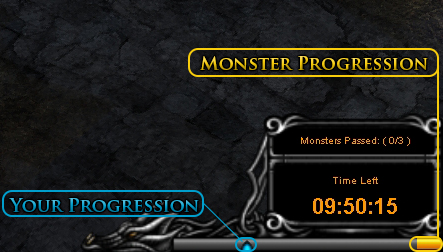 Monster List
Stage 1
Knight Doppelganger (Lv ?)
Magic Doppelganger (Lv ?)
Wizard Doppelganger (Lv ?)
Summoner Doppelganger (Lv ?)
Elf Doppelganger (Lv ?)
Lord Doppelganger (Lv ?)
Doppelganger (Lv ?)
Slaughterer (Lv ?)
Ice Walker (Lv ?)
Furious Slaughterer (Lv ?)
Stage 2
Knight Doppelganger (Lv ?)
Magic Doppelganger (Lv ?)
Wizard Doppelganger (Lv ?)
Summoner Doppelganger (Lv ?)
Elf Doppelganger (Lv ?)
Lord Doppelganger (Lv ?)
Doppelganger (Lv ?)
Slaughterer (Lv ?)
Ice Walker (Lv ?)
Furious Slaughterer (Lv ?)
Stage 3
Knight Doppelganger (Lv ?)
Magic Doppelganger (Lv ?)
Wizard Doppelganger (Lv ?)
Summoner Doppelganger (Lv ?)
Elf Doppelganger (Lv ?)
Lord Doppelganger (Lv ?)
Doppelganger (Lv ?)
Slaughterer (Lv ?)
Ice Walker (Lv ?)
Furious Slaughterer (Lv ?)
Stage 4
Knight Doppelganger (Lv ?)
Magic Doppelganger (Lv ?)
Wizard Doppelganger (Lv ?)
Summoner Doppelganger (Lv ?)
Elf Doppelganger (Lv ?)
Lord Doppelganger (Lv ?)
Doppelganger (Lv ?)
Slaughterer (Lv ?)
Ice Walker (Lv ?)
Furious Slaughterer (Lv ?)
Stage 5
Knight Doppelganger (Lv ?)
Magic Doppelganger (Lv ?)
Wizard Doppelganger (Lv ?)
Summoner Doppelganger (Lv ?)
Elf Doppelganger (Lv ?)
Lord Doppelganger (Lv ?)
Doppelganger (Lv ?)
Slaughterer (Lv ?)
Ice Walker (Lv ?)
Furious Slaughterer (Lv ?)
Stage 6
Knight Doppelganger (Lv ?)
Magic Doppelganger (Lv ?)
Wizard Doppelganger (Lv ?)
Summoner Doppelganger (Lv ?)
Elf Doppelganger (Lv ?)
Lord Doppelganger (Lv ?)
Doppelganger (Lv ?)
Slaughterer (Lv ?)
Ice Walker (Lv ?)
Furious Slaughterer (Lv ?)
Stage 7
Knight Doppelganger (Lv ?)
Magic Doppelganger (Lv ?)
Wizard Doppelganger (Lv ?)
Summoner Doppelganger (Lv ?)
Elf Doppelganger (Lv ?)
Lord Doppelganger (Lv ?)
Doppelganger (Lv ?)
Slaughterer (Lv ?)
Ice Walker (Lv ?)
Furious Slaughterer (Lv ?)
Rewards
Event Winner Reward
Doppelganger Stage 1 ~ 4
Jewel of Life
Gens contribution*
(*based on event contribution)
Doppelganger Stage 5 ~ 7
Jewel of Life
Master Experience Points*
Gens contribution*
(*based on event contribution)
Monster Drop Reward List
You can also obtain the following items during the event by opening Chests dropped by the boss monsters:
Silver Chest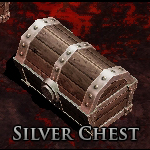 Golden Chest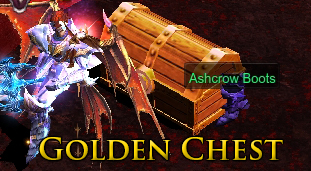 ---
[Advertisement]:

---
• Total visits:
• 10745061
• All Content Copyright
• © 2012 - 2018
• Published by
IZAKTLY STUDIO