---
Anonymous Leather Pants
---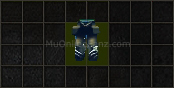 ---
Requirements:
[STR Level]: 99
[Character Level]: [Level 1]
[Character Class]: DK, RF, MG, DL
---
Search for this item in Monster Drop Tables > >
Possible [+Additional Option]
Stat Level +5, +10
+Jewel of Life Option (x1)

Increases the Strength requirement by 5 points, per Option Level.

+Luck Option
[Ancient] [Set Options]
[x2 Items]:
[x3 Items]:
[x4 Items]:

[DEF] [+25%], if [Shield] item is equipped
[ATK DMG] [+30]
Related Items

---
---
*WEBZEN
IP, game content, and materials are trademarks and copyrights of Webzen Inc., and its Licensors, and is used with permission. © Webzen Inc. All rights reserved. The MU logo and the Webzen logo are trademarks of Webzen Inc.
Build 0.0.0.001