---
Pet Skeleton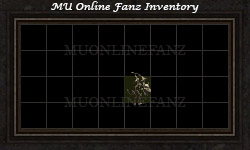 ---
Requirements:
[Character Level]: [Level 1]
---
Search for this item in Monster Drop Tables > >
[+Pet Option]
Automatically collects Zen
Increased attack power (or wizardry) +20%
Increased attack speed +10
Increased experiance points +30%
Related Items

Notes & Links
Can be equipped in the [Pet] slot.
This [Pet] cannot be healed.
If this [Pet] reaches zero [HP], it is destroyed.
Can be purchased from the [Cash Item Shop].
[Premium] [Pets] do not lose [HP], but have an [Experation Date].