---
Wizard's Ring
The [Item Level] cannot be increased.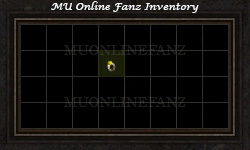 [Item Details]
[Requirements]
[Character Level]: [Level 1]
Possible [+Additional Option]
[ATK\WIZ DMG] [+10%]
[ATK Speed] [+10]
Notes & Links
You may only have one, unequipped, [Wizard's Ring] in the character's [Inventory], at the same time.
Cannot be traded.
Cannot be [Repaired].
May be sold in [Personal Store].
May be stored in the [Vault].
There is no limit to how many can be placed in [Personal Store] or [Vault].
The [Durability] decreases every 60 seconds, when the item is equipped.
The [Durability] lasts a total of 30 minutes, while equipped.
Can be ontained from [White Wizard Invasion] [Mini-game]!
Related Items

[Advertisement]:

[Advertisement]:

[Advertisement]:

• Total visits:
• 11813253
• All Content Copyright
• © 2012 - 2019
• Published by
IZAKTLY STUDIO


WEBZEN
IP, game content, and materials are trademarks and copyrights of Webzen Inc., and its Licensors, and is used with permission. © All rights reserved.