---
Elpis
Related Links
:
Refinery Tower
-
Hands of Maya
-
Nightmare
---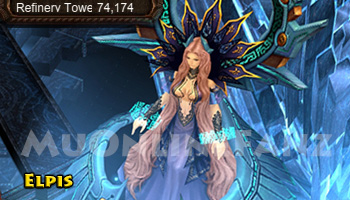 Elpis can refine Gemstones to create Jewels of Harmony! However, the tower has been invaded by Kundun's evil minion, Nightmare! You'll have to fight you way through the army to find Elpis.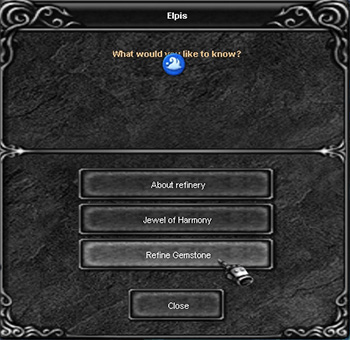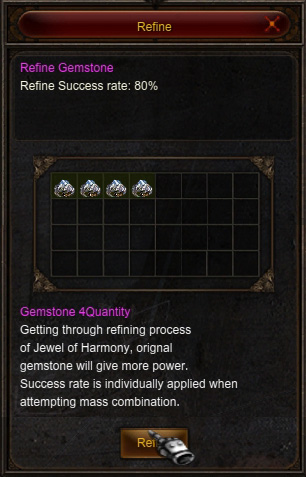 Refine Gemstone
Refine impure Gemstone into Jewel of Harmony via combination system
Mass combination system ([possible amount])
NPC is only available after the Refinery Tower has been cleared on the server.
---
---
• Total visits:
• 11413789
• All Content Copyright
• © 2012 - 2019
• Published by
IZAKTLY STUDIO