---
Safety Guardian
Related Links
:
---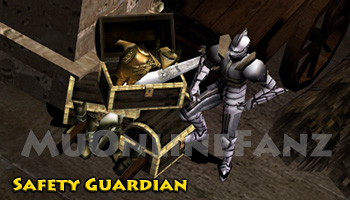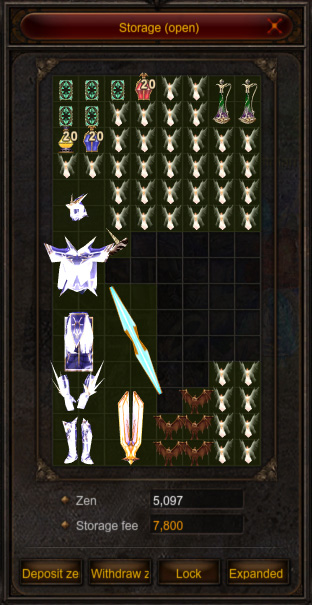 The Safety Guardian NPC will allow you to store items in a safety deposit box for a small fee.
This NPC can be found in almost all maps.
The storage fee will increase as your character's level increases.
Up to 999,999,999 zen can be deposited into the storage.
Storage can be locked by a 4 digit pin number.
Storage can be expanded by one page via the Cash Item Shop.
[Advertisement]:

• Total visits:
• 11633159
• All Content Copyright
• © 2012 - 2019
• Published by
IZAKTLY STUDIO


WEBZEN
IP, game content, and materials are trademarks and copyrights of Webzen Inc., and its Licensors, and is used with permission. © All rights reserved.