---
Safety Guardian
Related Links
:
[Cash Item Shop]
---
[Safety Guardian] is a safe storage area where you can store valuable goods for a small [Zen] fee. This [NPC] is also known as the [Vault].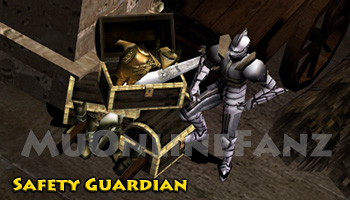 Located in various loctions throughout various [Maps].
Allows any character to store items in a secure [Vault].
In order to withdraw any item from the [Vault], a small [Zen] fee is charaged based on [Character Level].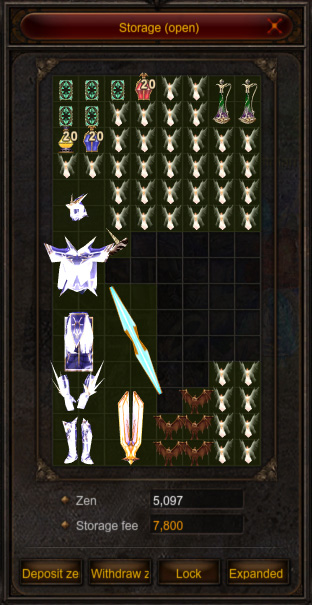 Additional Info
This [NPC] can be found in almost all [Maps].
The [Zen] fee will increase as [Character Level] increases.
Up to (x999,999,999) zen can be deposited into [Vault].
Storage can be locked by a (x4) digit pin number.
Storage space can be doubled via [Vault Expansion Certificate] from the [Cash Item Shop] during promotional [Events].