Elena's Letter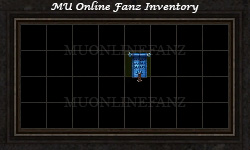 Search monster drops >>
Related Items
This is a list of items that are somehow related to Elena's Letter! Check them out below.
Notes & Links
Dropped by most monsters over Level 110.
Very low Drop Rate
Cannot have more than (x10) of these items in the inventory at the same time.
Cannot be traded, sold in Personal Store, or stored in the Vault.
It may be sold to any NPC.
Maze of Dimensions Mini-game
*WEBZEN
IP, game content, and materials are trademarks and copyrights of Webzen Inc., and its Licensors, and is used with permission. © Webzen Inc. All rights reserved. The MU logo and the Webzen logo are trademarks of Webzen Inc.
Build 0.0.0.001