---
Excellent Bloodangel Rune Mage Pants
---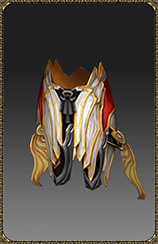 ---
Requirements:
[STR Level]: 219
[AGI Level]: 88
[ENE Level]: 881
[Character Level]: [Level 400]
[Character Class]: [Rune Grand Master]
---
Search for this item in Monster Drop Tables > >
Possible [+Additional Option]
+Excellent Option (x2):

HP +165
Mana +165
DEF Rate +10%
Decrease DMG +45
Reflect DMG +5%
Amount of Zen dropped from monsters +42%

+Jewel of Life Option (x1)

Increases the Strength requirement by 5 points, per Option Level.

+Jewel of Harmony Option (x1)
+Luck Option
Related Items

Our website is made possible by displaying online advertisements to our visitors.
Please consider supporting us by disabling your ad blocker.