Honor's Bloodangel Summoner Gloves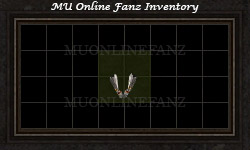 Search monster drops >>
Item Details
---
Requirements:
Strength: 188
Agility: 46
Class: DiM
+Set Option
As you equip multiple items from the Honor's Bloodangel Summoner set, you'll unlock +Set Options as shown below!
x2 items:
Skill DMG +50

---
Energy Level +50


x3 items:
Double DMG chance +10%

---
WIZ DMG +100


x4 items:
Critical DMG chance +15%

---
Excellent DMG chance +15%

---
Ignore DEF chance +5%

---
All Stat Levels +10

---
DEF +20

---
Critical DMG +50

---
Excellent DMG +50

Related Items
This is a list of items that are somehow related to Honor's Bloodangel Summoner Gloves! Check them out below.
b2023.09.11.001

---
Owned by Izak Thompson
All Rights Reserved || Copyright © 2012 ~ 2023
*WEBZEN IP, game content, and materials are trademarks and copyrights of Webzen Inc., and its Licensors, and is used with permission. © Webzen Inc. All rights reserved. The MU logo and the Webzen logo are trademarks of Webzen Inc. Voluntary legal agreement established in 2021.