Pendant of Water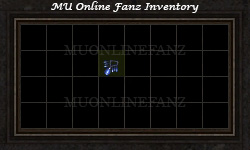 Search monster drops >>
Item Details
Water Resistance: +1
Durability: 50/50
---
Requirements:
Possible +Additional Option
+Accessory Option (x1):

Auto HP Recovery +1% ~ +3%
Related Items
This is a list of items that are somehow related to Pendant of Water! Check them out below.
Notes & Links
This is a normal grade item.
Find general information about equipment items on our equipment items guide.
Learn all about additional options that can be bound to equipment on our +additional option guide.
b2023.09.11.001

---
Owned by Izak Thompson
All Rights Reserved || Copyright © 2012 ~ 2023
*WEBZEN IP, game content, and materials are trademarks and copyrights of Webzen Inc., and its Licensors, and is used with permission. © Webzen Inc. All rights reserved. The MU logo and the Webzen logo are trademarks of Webzen Inc. Voluntary legal agreement established in 2021.