Sphinx Armor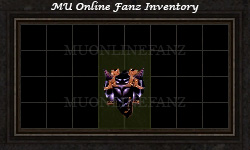 Search monster drops >>
Item Details
---
Requirements:
Strength: 65
Agility: 0
Class: DW, MG
Possible +Additional Option
+Jewel of Life Option (x1)

Increases item STR Level requirement by 5 ~ 20 points!

+Jewel of Harmony Option (x1)
+Luck Option
Related Items
This is a list of items that are somehow related to Sphinx Armor! Check them out below.
Notes & Links
This is a normal grade item.
Find general information about equipment items on our equipment items guide.
Learn all about additional options that can be bound to equipment on our +additional option guide.