Kalima
Advertisement:

Kalima is the place where the great lord Kundun has been banished to. The area also serves host to his most loyal minions. Not just anyone can enter Kalima, as the area is sealed off to prevent any monsters from leaving. The only way to access this area is through a special portal, which can be resurrected via Lost Map. A Lost Map can be crafted by combining (x5) Symbols of Kundun together. There are 7 areas of difficulty to Kalima, which are restricted to warriors of a specific Character Level. Only on the 7th floor of Kalima, in the deepest part of the map, will adventurers find the great lord Kundun.
Quick Facts
This map can only be entered via item: Lost Map
Character level entry requirements:

Kalima 1: level 40
Kalima 2: level 131
Kalima 3: level 181
Kalima 4: level 231
Kalima 5: level 231
Kalima 6: level 331
Kalima 7: level 350

Recommended for characters level 40 ~ 450.
The hunting spots in this map are not great for EXP gain.
Valued monster drops:

Skill items
Rings / Pendants
Protection Ring
Protector Protection Ring
Ring of Ultimatum
Solid Symbol
Necklace of Agony
Bless / Soul / Chaos / Life / Creation

Jewel of Guardian

(Schriker Lv7)
Excellent items

Valued boss drops:

Items +0 ~ +4
Excellent items
Ancient items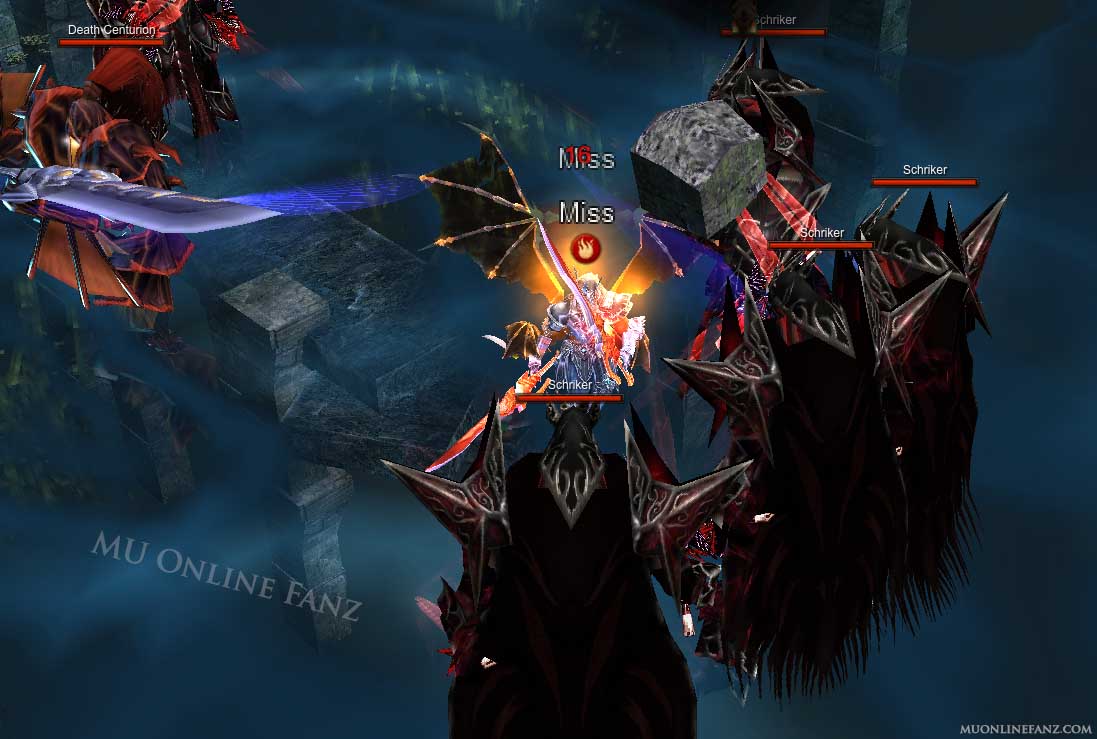 Symbol of Kundun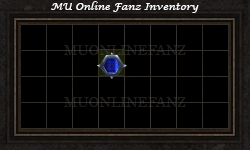 Collect Symbols of Kundun to create a Lost Map item!
Can be stacked up to x5.
Stacking x5 will automatically create a Lost Map.
---
Symbol of Kundun Drop Table:
Symbol +1: Monster Level 25 ~ 46
Symbol +2: Monster Level 47 ~ 65
Symbol +3: Monster Level 66 ~ 77
Symbol +4: Monster Level 78 ~ 83
Symbol +5: Monster Level 84 ~ 91
Symbol +6: Monster Level 92 ~ 107
Symbol +7: Monster Level 108+
Lost Map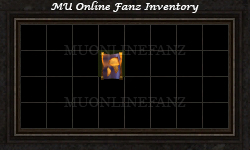 Throw this item on the ground to make the entrance to Kalima appear!
Used to enter the Kalima Map.
Crafted by stacking five Symbols of Kundun.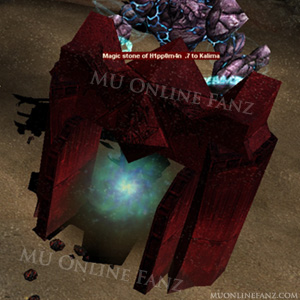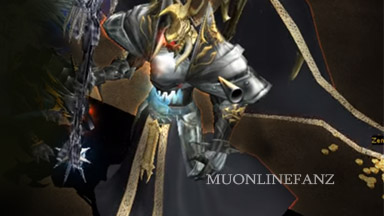 Monster level 147
Health: 5,000,000
ATK DMG: 2,000 ~ 2,500
DEF: 1,500
DEF Rate: 2,000
© muonlinefanz.com
Details
Only appears in Kalima 7.
Difficulty: ?
Respawn time: 24 hours
Recommended Stats
ATK/WIZ DMG: ? ~ ?
DEF: ?
Kundun...

NPC List #
This is a list of all NPCs which are located in this map.
A merchant NPC. Layla sells general items like potions, arrows/bolts, Town Portal Scroll, Armor of Guardsman, and other miscellaneous things.
© muonlinefanz.com
A quest NPC. Priestess Veina has put in a request to the Mercenary Guild, looking for an adventurer to complete a task. The Quests are offered on Monday and Thursday to characters tha...
© muonlinefanz.com
*only appears in Kalima 6.
This map can only be entered by using a Lost Map.
Throw a Lost Map on the ground to create a Magic Stone Gate.
The Magic Stone Gate is the portal to the map.
Only Party Members may enter another character's Magic Stone Gate.
The Illusion of Kundun monster can be found in Kalima 1 ~ Kalima 6, but is not the boss monster.
By killing the Illusion of Kundun monster, a Magic Stone Gate will appear allowing entry into the next floor of Kalima.
However, killing Illusion of Kundun in Kalima 6 will not summon a Magic Stone Gate.
Therefore, Kalima 7 can only be entered via Lost Map +7.
The boss monster Kundun can only be found in Kalima 7.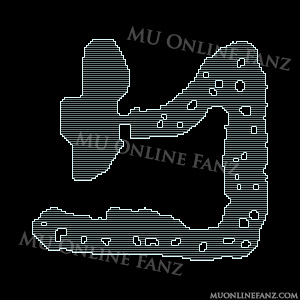 b2023.09.11.001

---
Owned by Izak Thompson
All Rights Reserved || Copyright © 2012 ~ 2023
*WEBZEN IP, game content, and materials are trademarks and copyrights of Webzen Inc., and its Licensors, and is used with permission. © Webzen Inc. All rights reserved. The MU logo and the Webzen logo are trademarks of Webzen Inc. Voluntary legal agreement established in 2021.