Quick Facts
Requires character level 300 to enter.
Recommended for characters level 400 ~ 600.
Monsters deal

Elemental DMG

, so you'll need a Pentagram!
Valued monster drops:

Bloodangel armor (discontinued?)
Normal Pentagrams
Bless / Soul / Life / Creation
Excellent items

Valued boss drops:

Normal / Unique Pentagrams
Socket items +3 ~ +5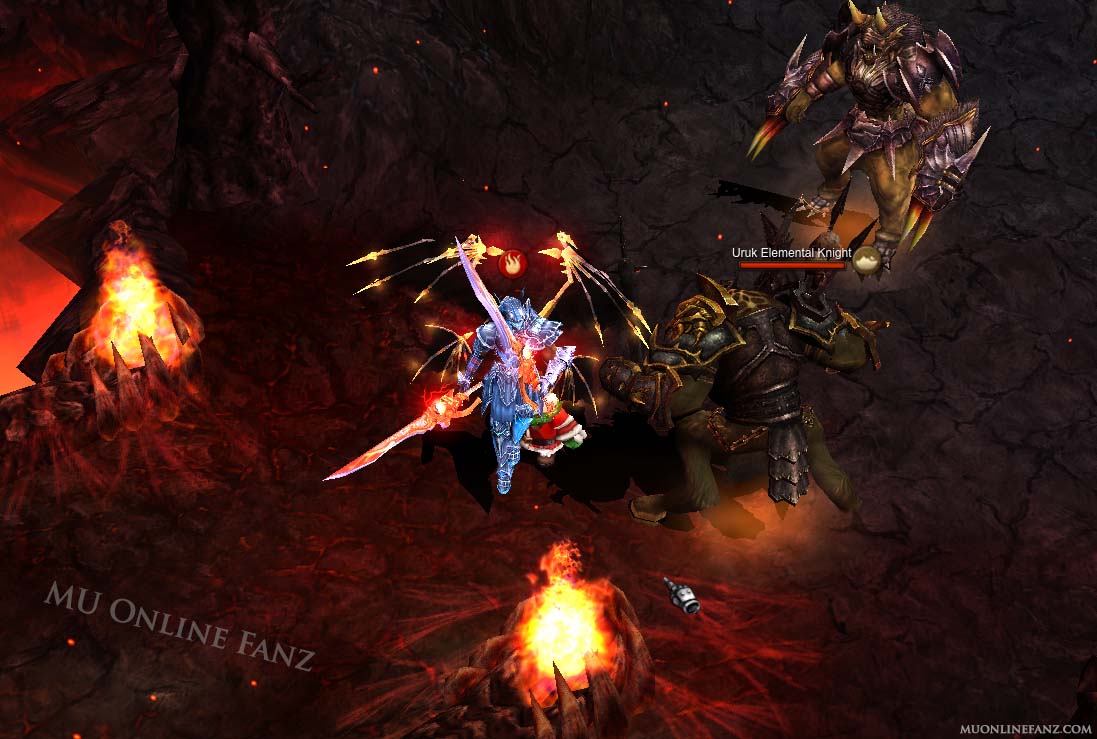 Monster level 115
Health: 68,000
ATK DMG: 730 ~ 760
ELE DMG: 700 ~ 730
ATK Rate: 1,000
DEF: 630
ELE DEF: 420
DEF Rate: 300
*Data generated 12/09/2022 © muonlinefanz.com
Monster level 117
Health: 75,000
ATK DMG: 770 ~ 800
ELE DMG: 740 ~ 770
ATK Rate: 1,000
DEF: 650
ELE DEF: 440
DEF Rate: 320
*Data generated 12/09/2022 © muonlinefanz.com
Monster level 119
Health: 80,000
ATK DMG: 810 ~ 840
ELE DMG: 780 ~ 810
ATK Rate: 1,000
DEF: 680
ELE DEF: 460
DEF Rate: 310
*Data generated 12/09/2022 © muonlinefanz.com
Boss zone coords: (?, ?)
The boss area will be blocked off if characters go near Lord Silvester.
The objects blocking the boss area cannot be destroyed.
If there are no characters near Lord Silvester for 60 seconds, the entrances reopen and Lord Silvester fully recovers his HP.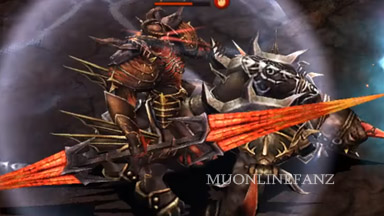 Monster level 180
Health: 8,000,000
ATK DMG: 5,000 ~ 6,000
ELE DMG: 1,700 ~ 2,300
ATK Rate: 6,000
DEF: 1,400
ELE DEF: 700
DEF Rate: 4,000
*Data generated 12/09/2022 © muonlinefanz.com
Details
Difficulty: ?
Respawn time: ? hours
Recommended Stats
ATK/WIZ DMG: ? ~ ?
DEF: ?
Skills & Abilities
Stun - has a chance to cause Stun debuff.
Tornado - causes AOE damage and knock-back.
Wind Curse - decreases HP by 20% and knock-back.
Call of Wind- Used at 70%, 50%, and 20% remaining HP. Summons 3 monsters. Lord Silvester is invisible while these monsters are alive.
Recover - Regenerates HP if no player is near the boss.
Lord Silvester...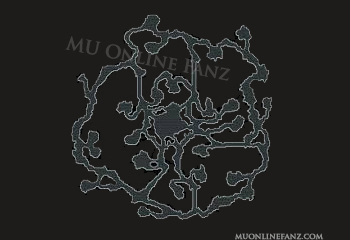 *WEBZEN
IP, game content, and materials are trademarks and copyrights of Webzen Inc., and its Licensors, and is used with permission. © Webzen Inc. All rights reserved. The MU logo and the Webzen logo are trademarks of Webzen Inc.
Build 0.0.0.001