Chaos Castle Archer [Difficulty: 1]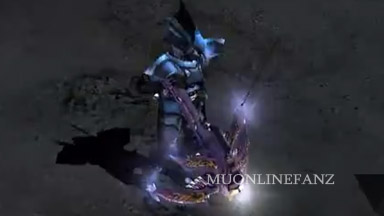 Monster details:
Monster Level: Level 54
Max HP: 4,000
ATK DMG: 150 ~ 165
ATK Rate: 270
DEF: 105
DEF Rate: 80
---
Spawns in Chaos Castle Mini-game 1.
General Drop Table
Miscellaneous:

[Monster Details] were modified on: July 27, 2022
[Drop Table] was modified on: May 03, 2019

*WEBZEN
IP, game content, and materials are trademarks and copyrights of Webzen Inc., and its Licensors, and is used with permission. © Webzen Inc. All rights reserved. The MU logo and the Webzen logo are trademarks of Webzen Inc.
Build 0.0.0.001