Deruvish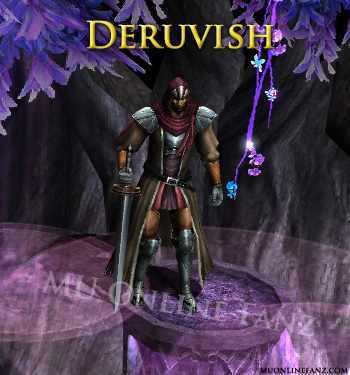 Deruvish, a member of Vanert, has studied Acheron in much detail and has discovered how the monster's elemental abilities work. Speak with him to learn the basics of elemental monsters and how you can fight them successfully!
Archeron Quests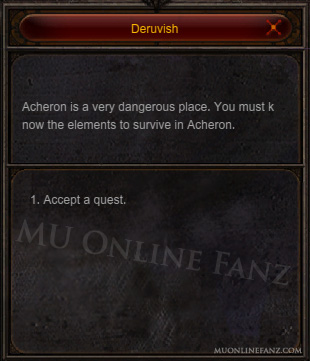 Notes & Tips
NPC Deruvish offers Story Quests and repeatable Quests.
All of the Story Quests must be completed in order to take repeatable Quests.
All repeatable Quests have Character Level restrictions, which a character must be within in order to take the Quest.
b2022.12.18.002

---
Owned by Izak Thompson
All Rights Reserved || Copyright © 2012 ~ 2023
*WEBZEN IP, game content, and materials are trademarks and copyrights of Webzen Inc., and its Licensors, and is used with permission. © Webzen Inc. All rights reserved. The MU logo and the Webzen logo are trademarks of Webzen Inc.