Elpis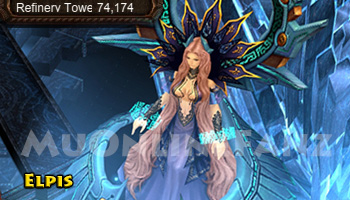 Elpis manages the Refinery Tower, which is used to refine impure Gemstone into Jewel of Harmony! However, the Refinery Tower gets invaded by Nightmare and his minons regularly, whom block the path to Elpis! Therefore, you'll have to fight you way through the hoard of monsters in order to reach Elpis and use the Refinery Tower.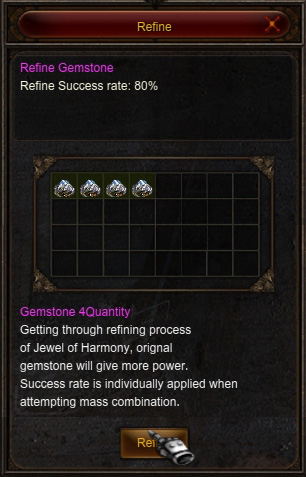 Additional Info
Gemstone is drop by monsters in the Refinery Tower mini-game.
You can move directly to Elpis when the Refinery Tower has been cleared.
The Refinery Tower open/close status is different on each server of the entire realm.
After Refinery Tower is cleared the path to Elpis is open for 23 hours.
When Refinery Tower closes, Nightmare will need to be defeated again to reach Elpis.
Mass combination is allowed.
b2022.12.18.002

---
Owned by Izak Thompson
All Rights Reserved || Copyright © 2012 ~ 2023
*WEBZEN IP, game content, and materials are trademarks and copyrights of Webzen Inc., and its Licensors, and is used with permission. © Webzen Inc. All rights reserved. The MU logo and the Webzen logo are trademarks of Webzen Inc.