Safety Guardian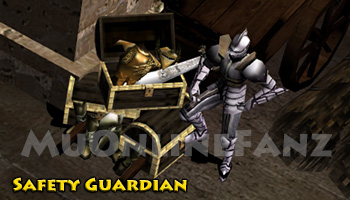 Safety Guardian is a safe storage area where you can store valuable goods for a small Zen fee. This NPC is also known as the Vault.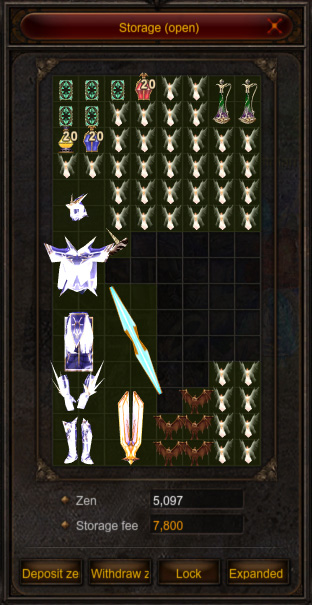 Notes & Tips
Opens the Vault to allows safe storage of items.
There is a small Zen fee to withdraw an item.
The fee to withdraw an item is based on character level.
Up to x999,999,999 zen can be deposited into Vault.
Zen may be deducted from Vault on character death.
The Vault can be locked by a four digit PIN.
You can increase the amount of space in your Vault via Vault Expansion Certificate from the Cash Item Shop.
The Vault Expansion Certificate item is typically only available periodically during promotional events.
b2022.12.18.002

---
Owned by Izak Thompson
All Rights Reserved || Copyright © 2012 ~ 2023
*WEBZEN IP, game content, and materials are trademarks and copyrights of Webzen Inc., and its Licensors, and is used with permission. © Webzen Inc. All rights reserved. The MU logo and the Webzen logo are trademarks of Webzen Inc.