Chaos Castle
Related Links
:
Chaos Castle Tournament
-
Event Square
---
Jump to
:
Game-play
-
Monster List
-
Rewards
---
Chaos Castle is an arena where warriors battle to the death for prestige and prizes!
How To Participate
You can buy the Armor from the following NPCs:
Level Restrictions
Stage One: Level 50~179
Stage Two: Level 180~269
Stage Three: Level 270~349
Stage Four: Level 350~399
Stage Five: Level 400~500
Stage Six: Level 501~650
Stage Seven: Level 651+
Event Times
0:00 UTC
2:00 UTC
4:00 UTC
6:00 UTC
8:00 UTC
10:00 UTC
12:00 UTC
14:00 UTC
16:00 UTC
18:00 UTC
20:00 UTC
22:00 UTC
Game-play
The arena is not very large, and players can fall off the edge of the stage.
If a player falls off the stage, the player will be disqualified.
When the event starts, monster will spawn in the arena.
There will be a total number of 100 enemies in the arena, including monsters and players.
As enemies are killed, the Character counter UI will decrease.
Parts of the floor will crumble once 50 characters are remaining.
If a player is standing where the floor falls, the player will also fall and will be disqualified
Event points contribution:

Monster kill: 2 event points
Player kill: 1 event point

Steps to win the event:

Survive the entire length of the event (last character standing).
Earn the most event contribution.

The monsters of Chaos Castle have a special skill effect, which can cause knock-back.
Wearing a Ring of Fire or Pendant of Fire can decrease the chances of knock-back.
If more than one player remains after the timer reaches 00:00, the winner is determined based on event points.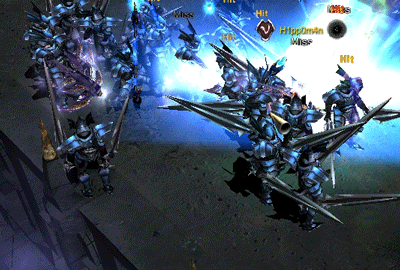 Rules
General:

Minimum 2 players; maximum 70 players
Buffing players is disabled.

Game-play:

PVP Damage is reduced by 50%
Mounts are not allowed.
Transformation Rings are not allowed.

Restrictions:

No parties allowed.
No players with PK status allowed.
General player-to-player interface is disabled.
Chat is allowed until the event begins.
Event Contribution
Monster kills
Player kills
Last character standing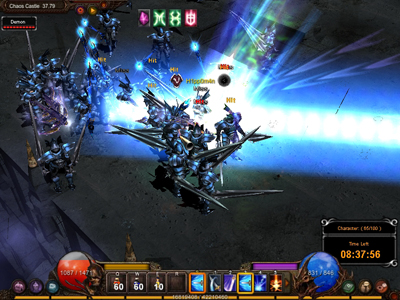 Monster List
Stage 1
Chaos Castle Archer (Lv 30)
Chaos Castle Wizard (Lv 30)
Chaos Castle Guardsman (Lv 32)
Stage 2
Chaos Castle Archer (Lv 40)
Chaos Castle Wizard (Lv 40)
Chaos Castle Guardsman (Lv 45)
Stage 3
Chaos Castle Archer (Lv 54)
Chaos Castle Wizard (Lv 54)
Chaos Castle Guardsman (Lv 60)
Stage 4
Chaos Castle Archer (Lv 65)
Chaos Castle Wizard (Lv 65)
Chaos Castle Guardsman (Lv 68)
Stage 5
Chaos Castle Archer (Lv 70)
Chaos Castle Wizard (Lv 70)
Chaos Castle Guardsman (Lv 75)
Stage 6
Chaos Castle Archer (Lv 76)
Chaos Castle Wizard (Lv 76)
Chaos Castle Guardsman (Lv 80)
Stage 7
Chaos Castle Archer (Lv 111)
Chaos Castle Wizard (Lv 111)
Chaos Castle Guardsman (Lv 114)
Rewards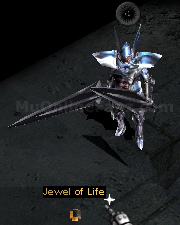 Event Winner Reward List
Chaos Castle Stage 1 ~ 4
80% of all entrance fees paid (per difficulty).
Random reward (see random reward list)
Random Reward List
Monster Drop Reward List
Each player can also obtain the following jewels during the event by killing monsters:
---
[Advertisement]:

---