Protector of Acheron
Related Links
:
Sir Lesnar
---
Jump to
:
Game-play
-
Monster List
-
Rewards
---
A cursed obelisk appeared in Acheron, and evil monsters are spawning around it! Kill all the monsters and destroy the obelisk before they gain full strength!
How To Participate
Speak with Sir Lesnar at the mini-game start time!
Select option 9 from Sir Lesnar's dialogue menu to enter the mini-game!
NPC Sir Lesnar can be found in the following locations:
Lorencia (114, 131)
Noria (183, 126)
Devias (240, 53)
Level Suggestion
Mini-game Times
Mini-game start time:
Sunday ~ Friday:
Saturday: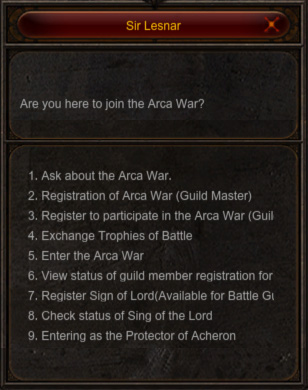 Game-play
There will be a system message when the mini-game begins: "Destroy the cursed obelisk with corrupt spirits!"
When a player speaks to Sir Lesnar, the NPC will teleport the player to the mini-game arena.
The mini-game is held in the Acheron map, which participating players are teleported to.
Players must search Acheron to find the Cursed Obelisk.
The Cursed Obelisks are spawned in the center of each area of the map.
The Cursed Obelisk can spawn in the following areas of Acheron: Alkmar, Ubaid, or Debenter.
The Cursed Obelisk will spawn in only one area of Acheron, each mini-game.
Cursed monsters will be defending the Cursed Obelisk.
Cursed monsters and Cursed Obelisk will have the same elemental attribute.
Cursed monsters have a special skill which spawn more Cursed monsters!
There is a 30 minute time limit to destroy the Cursed Obelisk.
Destroying the obelisk will kill all Cursed monsters.
Steps to win the event:
Rules
General:
Game-play:

Parties allowed, and suggested.
If a player dies, the player respawns in the mini-game map.

Restrictions:

No players with PK status allowed.

Restrictions:

Town Portal Scroll warps players to mini-game map.
No penalty for player death; items not dropped on death.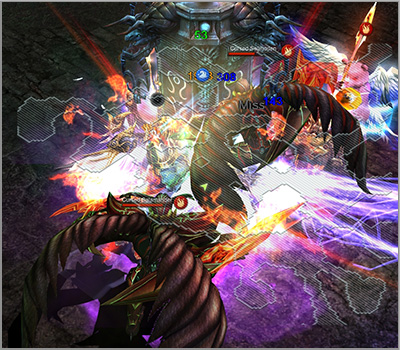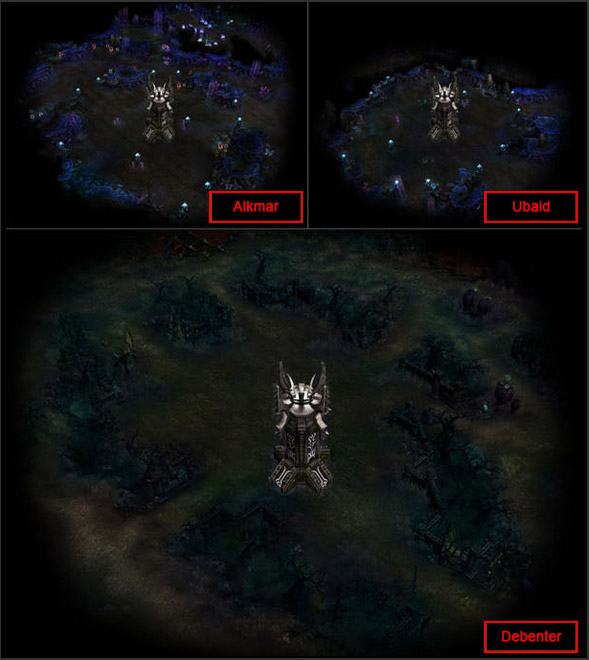 Monster List
Cursed Salamander
Cursed Sellihoden
Cursed Obelisk
Rewards
Monster Drop Reward List
Each player can obtain the following items during the event by killing monsters:
Cursed Salamander

Cursed Sellihoden

Cursed Obelisk

---
[Advertisement]:

---