---
AGI Fruit
This item cannot be upgraded.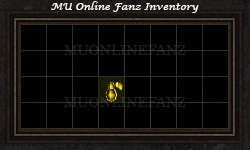 [Consumable Item]
(Right click to use the item)
[Item Details]
General use:

Increase [Stat] points by [+1] ~ [+3]
Remove [Stat] points by [-1] ~ [-9]

Sometimes, there is a chance the item will fail to add/remove [Stat] points.
Success rate varies based on the amout of [Fruit] [Stat Points] already added/removed.
The item's success rate is display in the Character UI
To use this item, all equipment must be removed.
---
---
• Total visits:
• 11371222
• All Content Copyright
• © 2012 - 2019
• Published by
IZAKTLY STUDIO