---
Dark Horse [Lv: 1]

---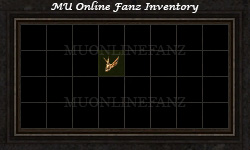 [Mount Item]
(Right click to mount the item)
[Pet Details]
[HP]: [255/255]
[DEF Rate]: [+7]

[+1] every 20 [AGI Levels]

[Absorb DMG]: [+15%]
[Requirements]
[Character Level]: [Level 220]
[Character Class]: DL
[+Pet Option]
Skill: Earthquake
Increase Attack Range: +2
Notes & Links
Equipped via [Right-click].
This [Mount] earns [EXP], which can increase its [Pet Level].
Max [Pet Level]: [Level 70]
Each [Pet Level] has increased [Requirements] to use it.
The [Pet Level] will not increase if the character does not meet the next [Pet Level] [Requirements] to use it.
If this [Mount] reaches zero [HP], it loses 10% of its [EXP] and cannot be used.
Can be healed via [NPC] [Trainer].
Can be crafted via [NPC] [Trainer].
This [Pet] can only be used by the [Dark Lord].
Related Items

Monster Drops
Click the link below to search for monsters which drop this item:
• Total visits:
• 12868275
• All Content Copyright
• © 2012 - 2019
• Published by
IZAKTLY STUDIO


WEBZEN
IP, game content, and materials are trademarks and copyrights of Webzen Inc., and its Licensors, and is used with permission. © All rights reserved.