---
Dinorant
The [Item Level] cannot be increased.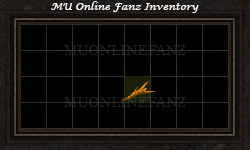 [Mount Item]
(Right click to mount the item)
[Pet Details]
[Requirements]
[Character Level]: [Level 110]
[+Pet Option]
[ATK\WIZ DMG] [+15%]
[Absorb DMG] [+10%]
[Skill]: [Raid]
(x1) Possible [+Additional Options]:
[AG] [+50]
[ATK Speed] [+5]
[Absorb DMG] [+5%]
Notes & Links
Equipped via [Right-click].
This [Mount] cannot be healed.
If this [Mount] reaches zero [HP], it is destroyed.
Allows access to the [Icarus] [Map] without a [Wing]\[Cape] item equipped.
[Fire Breath] [Skill] can only be used by the [Dark Knight].
This item cannot be crafted as of [Season 14].
Prior to [Season 14], this item could be crafted via NPC [Chaos Goblin Machine]!:

[70% Success Rate]
Required ingredients:

[Horn of Uniria] (x10)
[Jewel of Chaos] (x1)
[Zen] (x500,000)
Related Items

Monster Drops
Click the link below to search for monsters which drop this item:
Buy us a coffee!
(x17,974,990) page views
• All Content Copyright
• © 2012 - 2020
• Published by
IZAKTLY STUDIO


WEBZEN
IP, game content, and materials are trademarks and copyrights of Webzen Inc., and its Licensors, and is used with permission. © All rights reserved.