Looking for something else?
---
---
Horn of Uniria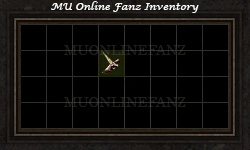 [Advertisement]:

Possible Additional Options
Increases Movement Speed
Enables the Impale skill for Dark Knights (requires a spear)
[Advertisement]:

Notes & Links
This pet cannot be healed.
Commonly dropped by low level monsters.
Can be found in Dungeon & Devias map in abundance.
---
[Advertisement]: