---
Captain Slough
Related Links
:
Spirit Map
---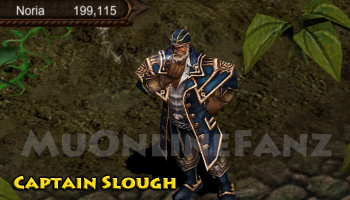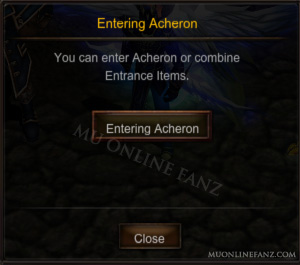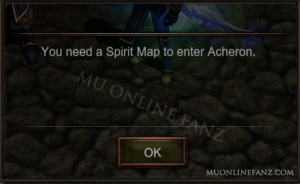 This NPC is a little obsolete. Captain Slough can teleport you to Acheron in exchange for a Spirit Map. However, you can warp to Acheron via the
Warp Command
(requires Zen).
This NPC can be found in Noria (197, 113).
In exchange for a Spirit Map, you'll be teleported to Acheron.

Using this NPC doesn't require Zen.
Characters must be at least level 300 to enter Acheron.

Spirit Maps can be created by collecting 5 Spirit Map Fragment
Acheron can additionally be accessed via the Warp Command, however that method requires a fee.
[Advertisement]:

• Total visits:
• 11580042
• All Content Copyright
• © 2012 - 2019
• Published by
IZAKTLY STUDIO


WEBZEN
IP, game content, and materials are trademarks and copyrights of Webzen Inc., and its Licensors, and is used with permission. © All rights reserved.