Noria
Advertisement:

Noria is the native city of the Fairy kingdom. It is a huge woods located in the eastern-most part of the MU Continent. Originally, Noria was once populated only by the Fairies, but after Kundun's invasion on MU, exchange between humans grew more frequent. Over time, human settlement in the region became more pronounced. The region's location may seem trivial, but as the access point for Atlans, the city of the East Sea, it plays a significant role. The Chaos Goblin, whom creates unique and powerful items through the power of Jewel of Chaos, also resides here.
Quick Facts
Requires character level 10 to enter or warp.
Recommended for characters less than level 20.
Characters can be buffed by NPC Shadow Phantom Soldier.
The Shadow Phantom Soldier buff is strong enough for characters to be able kill any monster in this map with ease.
Valued monster drops:

Skill items
Pendant of Fire
Ring of Poison (Stone Golem)
Jewel of Chaos

Excellent Small Axe

(Goblin)

Excellent Morning Star

(Elite Goblin)

Excellent Horn Shield

(Elite Goblin)

Excellent Spear

(Beetle Monster)

Excellent Arquebus

(Hunter)

Excellent Serpent Sword

(Agon)

Excellent Gladius

(Skeleton)

Skill item drops: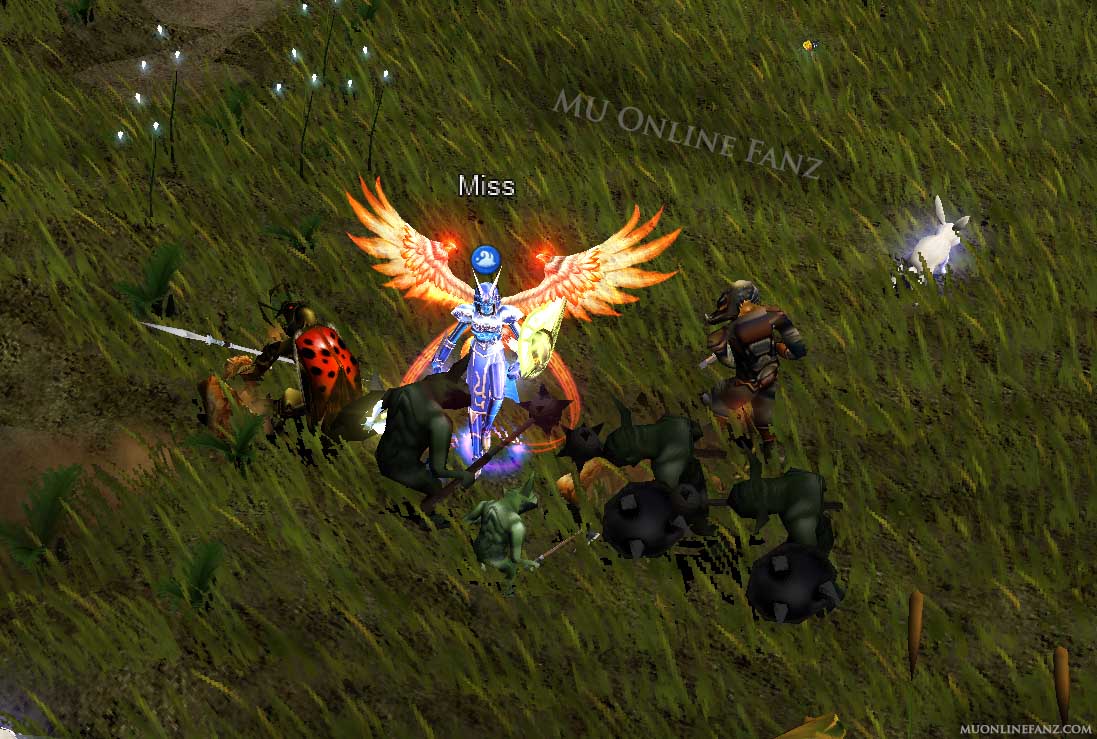 NPC List #
This is a list of all NPCs which are located in this map.
b2023.09.11.001

---
Owned by Izak Thompson
All Rights Reserved || Copyright © 2012 ~ 2023
*WEBZEN IP, game content, and materials are trademarks and copyrights of Webzen Inc., and its Licensors, and is used with permission. © Webzen Inc. All rights reserved. The MU logo and the Webzen logo are trademarks of Webzen Inc. Voluntary legal agreement established in 2021.