---
Mercenary Guild Manager Tercia
Related Links
:
Mercenary Guild Quests
---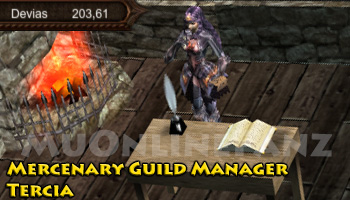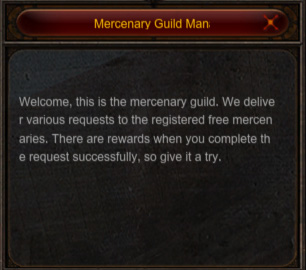 Mercenary Guild Manager Tercia offers daily quests, which change according to the day of the week.
This NPC can be found in Devias (204, 59).
You can only do one quest per day (UTC).
Check the Mercenary Guild Quest guide for more info about the quests this NPC offers.
[Advertisement]:

• Total visits:
• 11839048
• All Content Copyright
• © 2012 - 2019
• Published by
IZAKTLY STUDIO


WEBZEN
IP, game content, and materials are trademarks and copyrights of Webzen Inc., and its Licensors, and is used with permission. © All rights reserved.