---
Natasha Firecracker Merchant
Related Links
:
Firecracker
---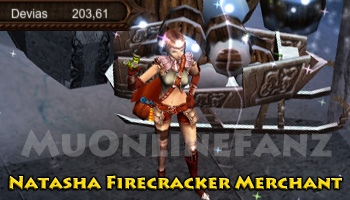 Natasha Firecracker Merchant is located in Devias (33, 31). Natasha only sells
firecrackers
. Firecrackers can be used to make a short firework display!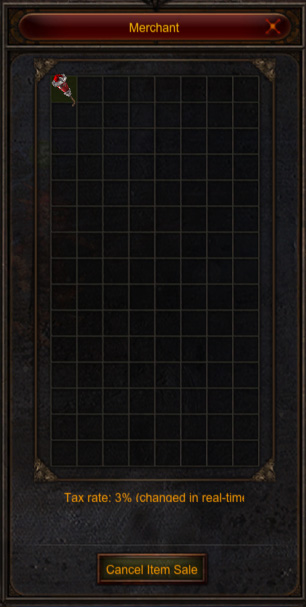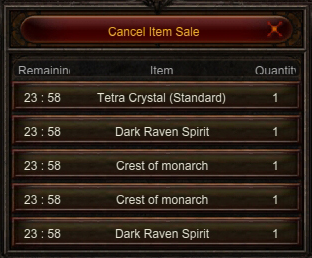 Buy-back Feature
Buy back items via the 'Cancel Item Sale' button.
You can rebuy expensive items that you have sold to NPC within 24 hours.
Buy back up to five previously sold items
When you buy back an item, 10% of the price of the item will be paid as a fee.
You cannot buy back time-limited items or cash items.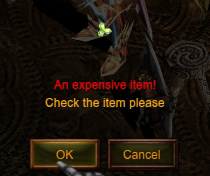 ---
[Advertisement]:

---