---
Priestess Veina
Related Links
:
[Mercenary Guild]
-
[Kalima]
---
[Priestess Veina] has put in a request to the
[Mercenary Guild]
, looking for an adventurer to complete a task. The [Quests] are offered on Monday and Thursday to characters that are at least [Character Level] [Level 350]. Speak with the
[Mercenary Guild Manager]
in order to start the [Quests].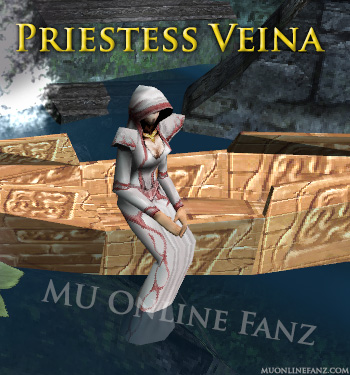 Located in [Kalima 6] @(10, 28)
This [NPC] is spoken to during part of the Monday and Thursday [Mercenary Guild] [Quest]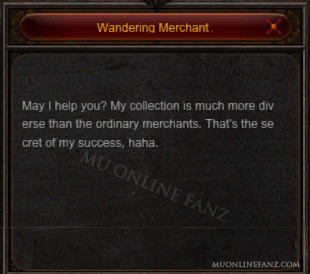 Speak with this [NPC] to complete the [Quest] [Request from the Underwater Temple] or [Quest] [Requests from the Priestess].
Required [Character Level]: [Level 350] ~ [Level 400]
[Difficulty]: Novice
Additional Information
The [Mercenary Guild] is a strong [Guild] which has been known for ultimately preventing [Kundun] from breeching [MU's] main cities, several times. Since then, several [Guild Members] have retired and now the [Guild] needs extra assistance slaying monsters. The [Guild] is actively recruiting players, as a Free Mercenary, to kill monsters. A Free Mercenary is not technically a part of the [Guild], but it is an established rank amongst the [Mercenary Guild], and, as such, you will earn respect from it. It will cost [Zen] (x1,000,000) to register with the [Guild].
Check the [Mercenary Guild] for more details about the [Quests] which this [NPC] offers.
Buy us a coffee!
(x17,955,242) page views
• All Content Copyright
• © 2012 - 2020
• Published by
IZAKTLY STUDIO


WEBZEN
IP, game content, and materials are trademarks and copyrights of Webzen Inc., and its Licensors, and is used with permission. © All rights reserved.