Dark Raven [Lv: 1]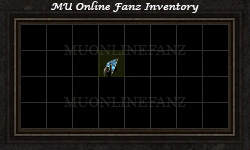 Search monster drops >>
HP: 255/255
Minimum DMG: 195
Max DMG: 215
ATK Rate: 1016
ATK Speed: 20
---
Requirements:
COM Level: 195
Character Level 1
Class: DL
+Pet Option
Skills: Basic Action Skill, Automatic Attack Skill, Mimic Skill, Attack Target Skill
Chance to inflict Excellent Damage: (3% + ([Command] / 200) + ([Raven's level] / 20))
Chance to inflict Double Damage: 2% + ([Command] / 300) + ([Raven's level] / 30)
Chance to ignore defense and inflict damage: 1% + ([Command] / 400) + ([Raven's level] / 40)
Related Items
This is a list of items that are somehow related to Dark Raven! Check them out below.
Notes & Links
Learn more about this item on our mounts & pets guide.
Equipped via Right-click.
This Pet earns EXP, which can increase its Pet Level.
Max Pet Level: Level 70
Each Pet Level has increased Requirements to use it.
The Pet Level will not increase if the character does not meet the next Pet Level Requirements to use it.
If this Pet reaches zero HP, it loses 10% of its EXP and cannot be used.
Can be healed via NPC Trainer.
Can be crafted via NPC Trainer.
This Pet can be used with another Pet, and a Mount, at the same time.
This Pet can only be used by the Dark Lord.
b2023.09.11.001

---
Owned by Izak Thompson
All Rights Reserved || Copyright © 2012 ~ 2023
*WEBZEN IP, game content, and materials are trademarks and copyrights of Webzen Inc., and its Licensors, and is used with permission. © Webzen Inc. All rights reserved. The MU logo and the Webzen logo are trademarks of Webzen Inc. Voluntary legal agreement established in 2021.