Lucky Bag Egg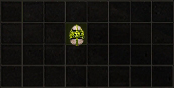 Search monster drops >>
Item Usage
Open a Reward Box by tossing it onto the ground.
When opened, the item inside the Reward Box will appear on the ground.
After 10 seconds, other players can pick up the reward on the ground.
Related Items
This is a list of items that are somehow related to Lucky Bag Egg! Check them out below.
b2023.09.11.001

---
Owned by Izak Thompson
All Rights Reserved || Copyright © 2012 ~ 2023
*WEBZEN IP, game content, and materials are trademarks and copyrights of Webzen Inc., and its Licensors, and is used with permission. © Webzen Inc. All rights reserved. The MU logo and the Webzen logo are trademarks of Webzen Inc. Voluntary legal agreement established in 2021.