Dark Elf (Trainee Soldier)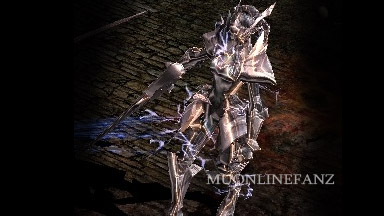 Monster details:
Monster Level: Level 128
Max HP: 1,500,000
ATK DMG: 800 ~ 900
DEF: 900
DEF Rate: 400
Data updated May 03, 2019

---
Spawns in Balgass' Resting Place.
General Drop Table
Armor items:

Weapons (attck-type):

Weapons (magic-type):

Crafting items:

Data updated May 03, 2019

b2023.09.11.001

---
Owned by Izak Thompson
All Rights Reserved || Copyright © 2012 ~ 2023
*WEBZEN IP, game content, and materials are trademarks and copyrights of Webzen Inc., and its Licensors, and is used with permission. © Webzen Inc. All rights reserved. The MU logo and the Webzen logo are trademarks of Webzen Inc. Voluntary legal agreement established in 2021.