Captain Slough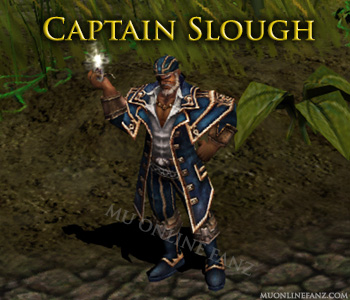 Overview:
Miscellaneous NPC
Location:
Captain Slough will warp you to Acheron in exchange for a Spirit Map item.
Notes & Tips
Your character must be at least level 300 to warp.
Spirit Map can alternatively be sold to any NPC merchant for x200,000 Zen.
You should just sell the Spirit Map items to an NPC, and instead use the Warp feature (hot-key: M).
This NPC is basically pointless. 😐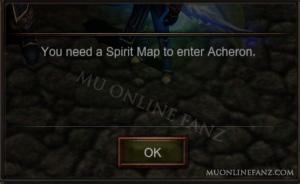 b2022.12.18.002

---
Owned by Izak Thompson
All Rights Reserved || Copyright © 2012 ~ 2023
*WEBZEN IP, game content, and materials are trademarks and copyrights of Webzen Inc., and its Licensors, and is used with permission. © Webzen Inc. All rights reserved. The MU logo and the Webzen logo are trademarks of Webzen Inc.