Gallus The Elder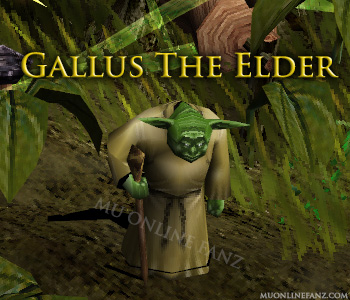 Gallus The Elder sells items for the Fairy Elf class. Items for sale include armor, bows, crossbows, a quiver, and a shield.
[Cancel Item Sale] Feature
When attempting to sell [Expensive Items] a warning window will appear to indicate you are trying to sell an [Expensive Item].
The (x5) most recent [Expensive Items] sold to this [NPC] can be canceled, for a [Zen] fee.
[Expensive Items] can only be bought back within 24 hours of the sale.
Use the [Cancel Item Sale] button to open the [Item Sale List].
It costs 110% of the item's selling price in order to buy back any item.
For example, in order to buy back an item which sells to [NPC] for (x100,000) [Zen], it would cost (x110,000) [Zen] to buy it back.
[Bound] items, [Time-limited] items, and [Premium] items cannot be bought back.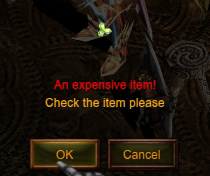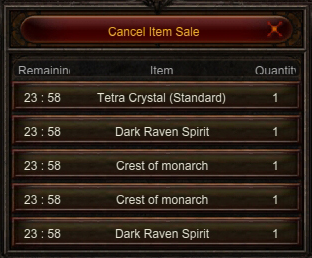 b2023.09.11.001

---
Owned by Izak Thompson
All Rights Reserved || Copyright © 2012 ~ 2023
*WEBZEN IP, game content, and materials are trademarks and copyrights of Webzen Inc., and its Licensors, and is used with permission. © Webzen Inc. All rights reserved. The MU logo and the Webzen logo are trademarks of Webzen Inc. Voluntary legal agreement established in 2021.