Guardsman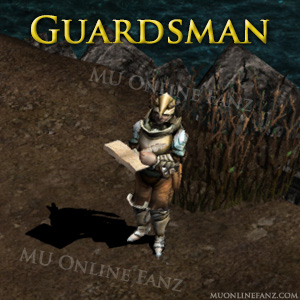 You can register for Castle Seige by speaking with the Guardsman. He is located in the Valley of Loren, but can also be found in Crywolf if the server successfully defended the Crywolf Invasion.
Sign of lord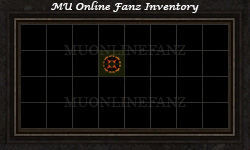 Used for the Arka War and Castle Siege mini-games.
May drop from killing any monsters.
Can be stacked up to x255.
Notes & Tips
Talk to ths NPC to register for Castle Siege.
Guild Members may submit Sign of lord to him as registration.
Castle Siege Guild Registration period: Sunday @06:00 ~ Monday
Guild Masters can register their Guild by talking to this NPC.
b2022.12.18.002

---
Owned by Izak Thompson
All Rights Reserved || Copyright © 2012 ~ 2023
*WEBZEN IP, game content, and materials are trademarks and copyrights of Webzen Inc., and its Licensors, and is used with permission. © Webzen Inc. All rights reserved. The MU logo and the Webzen logo are trademarks of Webzen Inc.