Sent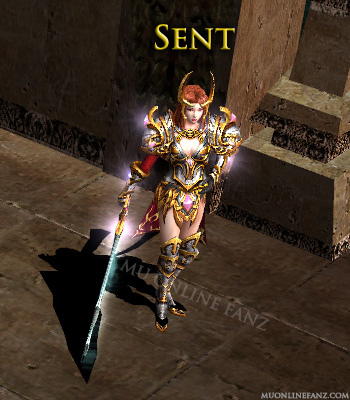 Sent is a female knight with a graceful figure. She is one of the 12 Priests of Light, which is a guardian knight serving the sacred god Lugard. Carrying out the duties as Lugard's Guardian Knight in many places, she now seeks heroic adventurers to test their ability in order to earn Lugard's blessing. She will pass down her knowledgable power and skill to those that can prove their might. She will only test a player's strength if they have already completed the Master Quest.
4th Class Upgrade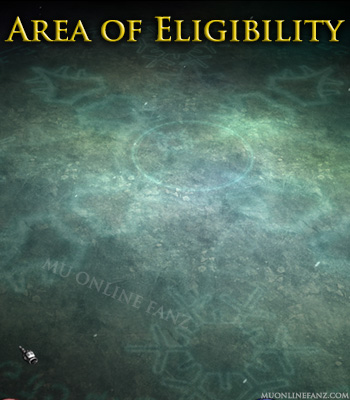 Notes & Tips
Occasionally moves between the locations.
Check the 4th Class Upgrade guide for more details.
Game Lore...
During the 4th Class Upgrade quest, this NPC has the following dialogue...
Evidence of Strength
- Task 1
"You have the conditions to take the test, but you really need to make sure that you have the required abilities."
-- "How would I prove it?"
"First of all, try to defeat me in battle. Of course, I will not use all the power and I will fight for you in moderation."
-- "Good. Let's try it!"
"Good. Please show your ability in battle with me. Let's begin."
After the battle:
"You proved your ability in the first battle with me."
-- You keep listening, as she gifts a reward.
"Now you are ready to receive new strength. Now it is up to you to take part in the exam."
New Battle
- Task 2
-- "Sounds like a deep dungeon."
"In fact, the deep dungeon was the place I used to train to become the Guardian of Lugard in the past. You must win a battle against these monsters to be able to take on the battle for the future."
-- "Summon them!"
"Now I will summon Deep Dungeon monsters. Hunt 5 Deep Dungeon Skeleton Warriors, Larva, and Cyclops each for 5 minutes. Please be sure to survive and get to the final exam. I'll summon them now."
-- Monsters are summoned.
After the battle:
"You survived and won against Deep Dungeon monsters."
-- You keep listening, as she gifts a reward.
"You have the perfect conditions to take the final exam."
---
Final Battle
- Task 3
"It is the last test I will give you now."
-- "If so, what should I do?"
"Please defeat me in battle again. This time, you have to deal with me and the Deep Dungeon monsters that interfere with the battle."
-- You accept.
"Did you collect all your colleagues? If you do not mind now, let's get started."
-- Monsters are summoned and she begins to attack you.
After the battle:
"You have completed all the tests, and showed great ability. You can be a Guardian of Lugard that could be as great as me one day."
-- You keep listening, as she gifts a reward, and blesses you with additional knowledge.
"Now that you have passed all the tests, you are qualified to use these new skills. I pay homage to your ability. You can use [Ctrl + A] hot-keys to see the new power you can use."
b2022.12.18.002

---
Owned by Izak Thompson
All Rights Reserved || Copyright © 2012 ~ 2023
*WEBZEN IP, game content, and materials are trademarks and copyrights of Webzen Inc., and its Licensors, and is used with permission. © Webzen Inc. All rights reserved. The MU logo and the Webzen logo are trademarks of Webzen Inc.