---
[Balgass' Barracks] Map
Related links
:
[Monster List]
---
[Balgass' Barracks] is [Balgass'] training ground for his army.
[Balgass' Barracks]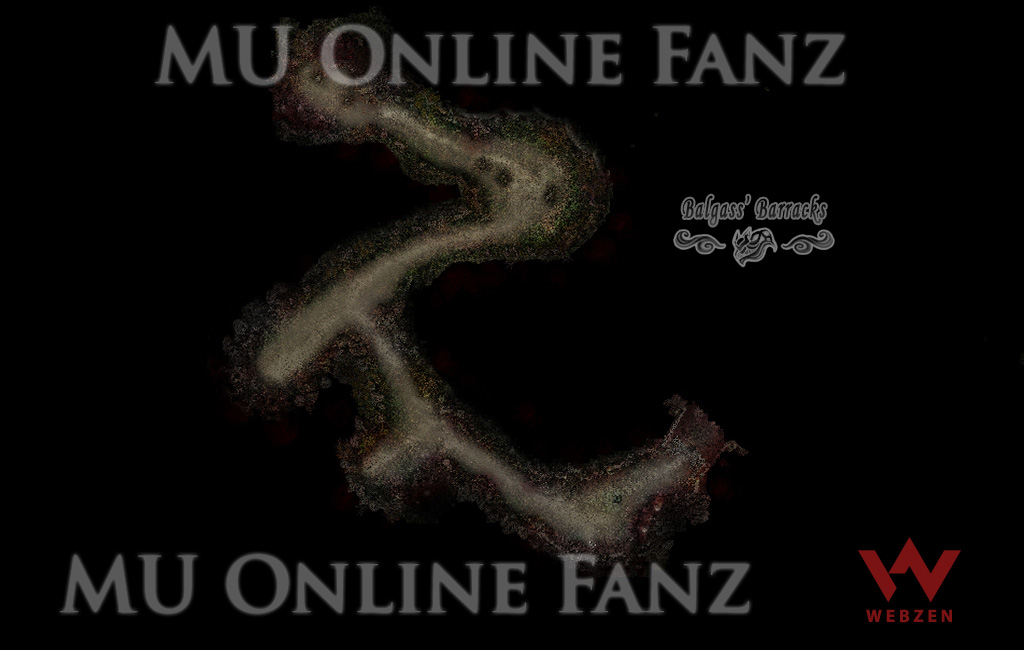 [Balgass' Resting Place]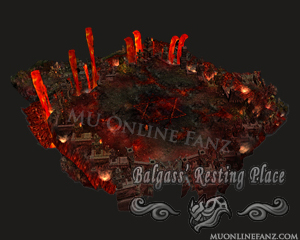 [Kundun] commanded [Lemuria], the Queen of Sorcery, to dispatch troops to [Crywolf] in attempt to overcome guardians of the continent. [Lemuria] assigned [Balgass], a great warlord, to build an army and attack the city relentlessly. Quickly, [Balgass] established a training ground for monsters, called [Balgass' Barracks], in the eastern caves of [Crywolf]. Its here that his army is continuously training and preparing for their attacks on the city.
Additional Info
Requires [Character Level] [Level 400] to enter.
This [Map] cannot be accessed via [Warp Command].
This [Map] can only be entered from [Crywolf].
Speak with [NPC] [Werewolf Guardsman], in [Crywolf], in order to enter.
It costs [Zen] (x3,000,000), each time, to enter this [Map].
This [Map] has an entrance to the [Balgass' Resting Place] [Map].
[PVP] enabled area
To exit this [Map] a character must use the [Warp Command], or [Disconnect].
If a character dies in this map, or [Disconnects], the character will respawn in [Crywolf] [Safe Zone].
Map Gate List
[Gatekeeper]

@(120, 168)
A character can use this gate to enter the [Balgass' Resting Place] [Map].
Requires the [Into The Realm of Darkness] [Subquest] of the [Master Quest] to have been started, or completed, to enter.
Buy us a coffee!
(x18,347,213) page views
• All Content Copyright
• © 2012 - 2020
• Published by
IZAKTLY STUDIO


WEBZEN
IP, game content, and materials are trademarks and copyrights of Webzen Inc., and its Licensors, and is used with permission. © All rights reserved.