Lahap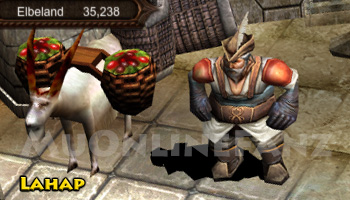 Lahap only appears during the Elemental Symbols Events. He will give you an Element Box in exchange for Elemental Symbols. He is located in Elveland and also appears in Crywolf if the server successfully defended the Crywolf Invasion.
Element Box

Right-click the Reward Box in order to open it! You can recieve one of the following items:
Talisman Element Change
Bloodangel Soul
Sealed Bloodangel items
Kundun's Madness Blade
Kundun's Magic Spell Scroll
Empire Guardians' Stronghold
Ancient Icarus Scroll
Arca's Prophecy
Antonia's Sword
Kundun's Seal Scroll
Bless of Light (Greater) (x?)
Bless of Light (Middle Grade) (x?)
Ruud (x?)
Notes & Tips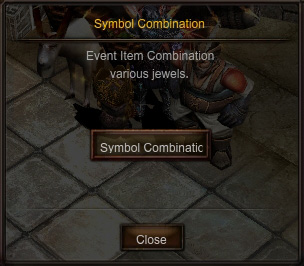 You can exchange Elemental Symbols for an Element Box.
You must collect one of each of the Elemental Symbols:

Symbol of Fire
Symbol of Water
Symbol of Wind
Symbol of Earth
Symbol of Darkness





Looking for old server info? #
This information has changed as of Season 14.
Looking for pre-season 14 information?
Check the archive here.
b2023.09.11.001

---
Owned by Izak Thompson
All Rights Reserved || Copyright © 2012 ~ 2023
*WEBZEN IP, game content, and materials are trademarks and copyrights of Webzen Inc., and its Licensors, and is used with permission. © Webzen Inc. All rights reserved. The MU logo and the Webzen logo are trademarks of Webzen Inc. Voluntary legal agreement established in 2021.