Elveland
Advertisement:

Elveland is the native city of the Summoner kingdom. The Summoner bloodline was preserved since ancient times, having little contact with humans for a long time. However, due to Kundun's resurrection, their became great turmoil and the Summoner people decided to make peace with humans in attempt to save the Continent. Summoners possess natural gifts such as manipulating magical powers, communicating with another dimension, and summoning mysterious monsters to fight for them. Through their constant prayers and meditations, Summoners can incapacitate enemies by compromising their weaknesses.
Quick Facts
Requires character level 10 to enter or warp.
Recommended for characters level 10 ~ 100.
Valued monster drops:

Skill items
Pendants / Rings
Bless / Soul / Chaos
Excellent items

Skill item drops:
Elveland 1:
Elveland 2:
Elveland 3: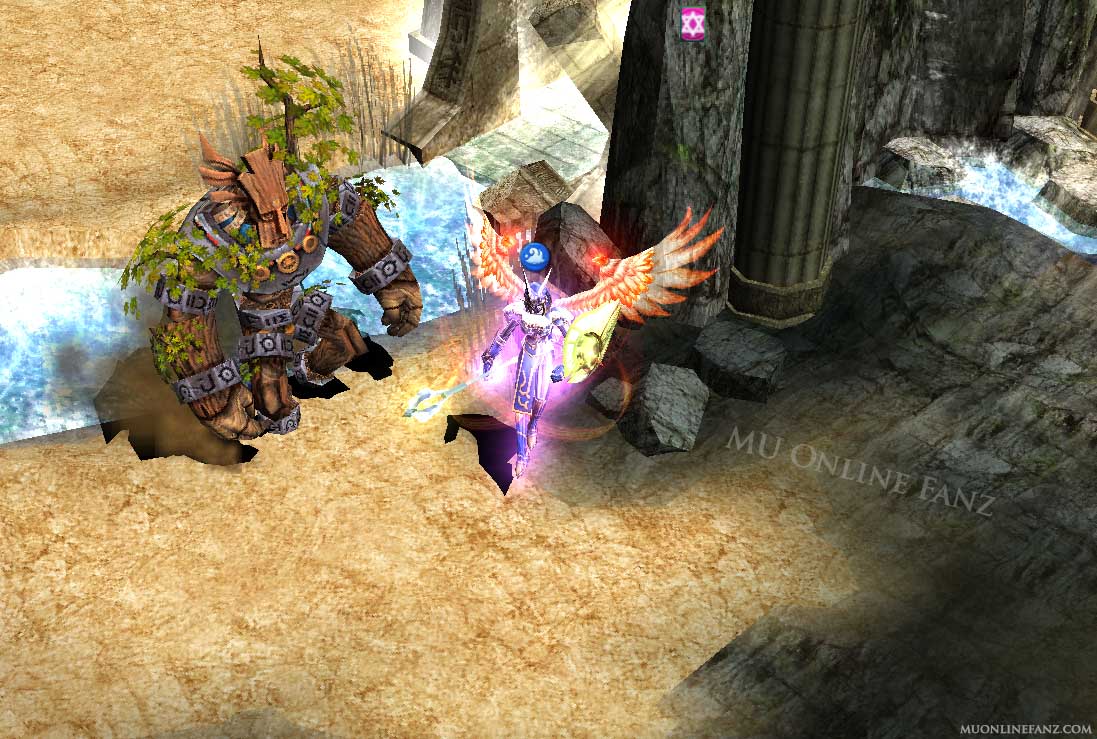 Monster level 40
Health: 3,000
ATK DMG: 130 ~ 360
ATK Rate: 200
DEF: 60
DEF Rate: 47
*Data generated 09/25/2023 © muonlinefanz.com
*spawns during Golden Monster Invasion event.
Monster level 100
*Data generated 09/25/2023 © muonlinefanz.com
*spawns during Egg of Monsters event.
NPC List #
This is a list of all NPCs which are located in this map.
b2023.09.11.001

---
Owned by Izak Thompson
All Rights Reserved || Copyright © 2012 ~ 2023
*WEBZEN IP, game content, and materials are trademarks and copyrights of Webzen Inc., and its Licensors, and is used with permission. © Webzen Inc. All rights reserved. The MU logo and the Webzen logo are trademarks of Webzen Inc. Voluntary legal agreement established in 2021.