Sir Lesnar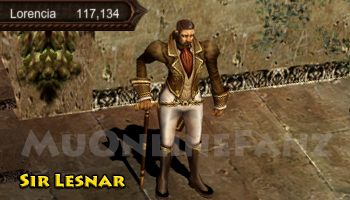 Sign of lord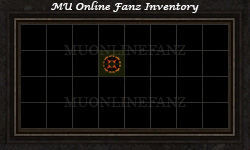 Used for the Arka War and Castle Siege mini-games.
May drop from killing any monsters.
Can be stacked up to x255.
Notes & Tips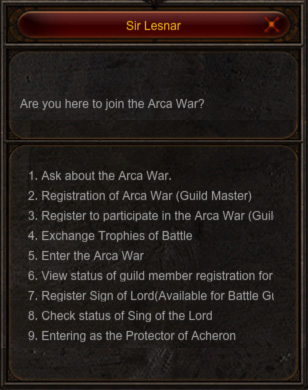 Enter Protector of Acheron by picking option #9.
Guild Master can register for Arka War via this NPC.
Guild Members can register to participate in Arka War via this NPC.
Guild Members with a Battle Master Guild Rank can register Sign of lord, for Arka War, via this NPC.
Trophies of War can be exchanged via this NPC.
b2022.12.18.002

---
Owned by Izak Thompson
All Rights Reserved || Copyright © 2012 ~ 2023
*WEBZEN IP, game content, and materials are trademarks and copyrights of Webzen Inc., and its Licensors, and is used with permission. © Webzen Inc. All rights reserved. The MU logo and the Webzen logo are trademarks of Webzen Inc.