---
Messenger Of Archangel
Related Links
:
Devil Square
---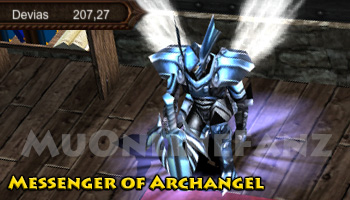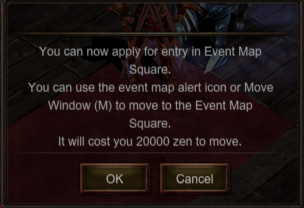 If you speak to the Messenger Of Archangel in Devias, he will teleport you to Event Square, where the NPC is also located. Speak to Messenger Of Archangel in Event Square to join the
Blood Castle
mini-game.
This NPC can be found in Devias (209, 29), (220, 9), and Event Square (188, 92).
To participate in the Blood Castle mini-game, you'll need to craft a Invisibility Cloak.
The core ingredients to create all mini-game tickets can be bought from Lumen the Barmaid. She is located in multiple places in Event Square.
Use the Chaos Goblin Machine to create any mini-game ticket.
Crafting mini-game tickets in Event Square has a +5% success rate.
There are multiple stage difficulties that divide players by levels:

Stage One: Level 50~179
Stage Two: Level 180~269
Stage Three: Level 270~349
Stage Four: Level 350~399
Stage Five: Level 400~500
Stage Six: Level 501~650
Stage Seven: Level 651+
[Advertisement]:

• Total visits:
• 11580205
• All Content Copyright
• © 2012 - 2019
• Published by
IZAKTLY STUDIO


WEBZEN
IP, game content, and materials are trademarks and copyrights of Webzen Inc., and its Licensors, and is used with permission. © All rights reserved.