Event Square
Advertisement:

Event Square is a unique gathering place designated for players of an entire Realm to meet up and participate in Mini-games together. The Map is technically its own Server, and therefore any player which accesses this Map will appear with all other players regardless of which Server they are technically logged into. For example, players logged into Server 6 will be able to see players logged into Server 7 if the players are in this Map.
Quick Facts
A gathering place for mini-games.
This map can only be entered via warp.
This map can only be exited via NPC Julia.
Warp command is disabled inside of this map.
+5% Success Rate increase when crafting any mini-game entry item in this map.
The following mini-games can be entered in this map:
All characters of the entire realm appear in this map, regardless of which server a character is logged into.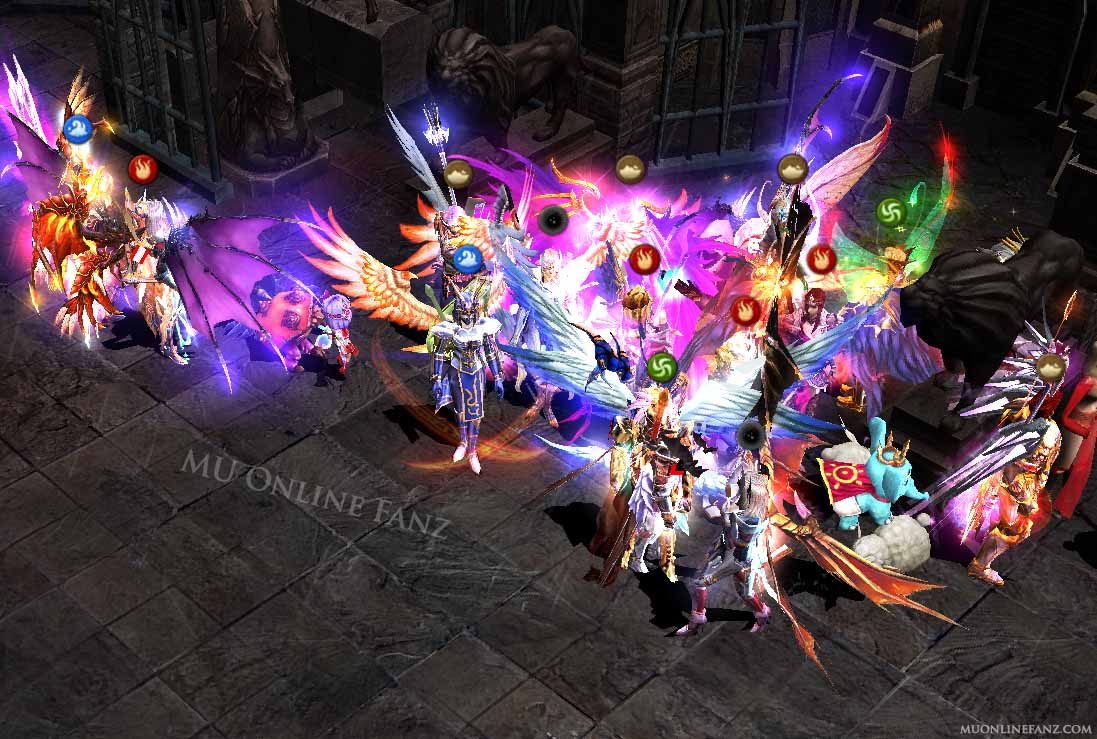 NPC List #
This is a list of all NPCs which are located in this map.
This map is actually a different game server on the realm. Therefore, you cannot switch servers in this map.
Gold Channel EXP effect does not apply in this map or in any of the mini-games here.
Rewards earned from mini-games will be stored in the Gremory Case.
Personal Stores opened in Event Square or Loren Market will only appear on the Personal Store list for other players which are also inside these maps.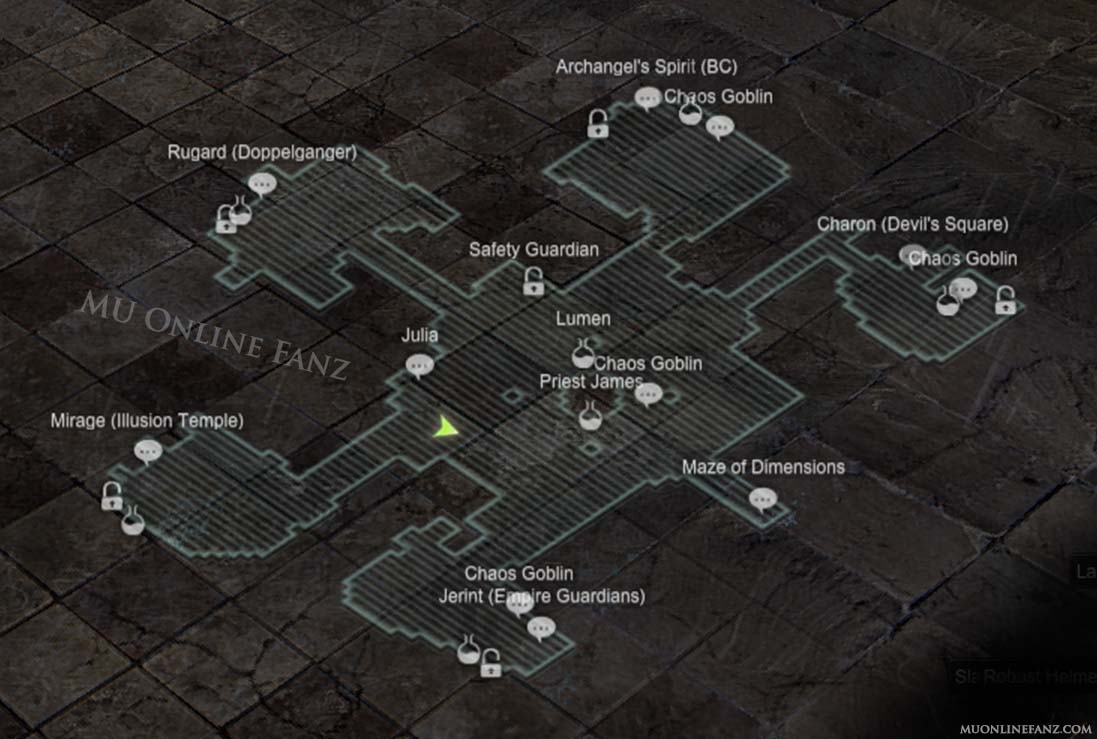 b2023.09.11.001

---
Owned by Izak Thompson
All Rights Reserved || Copyright © 2012 ~ 2023
*WEBZEN IP, game content, and materials are trademarks and copyrights of Webzen Inc., and its Licensors, and is used with permission. © Webzen Inc. All rights reserved. The MU logo and the Webzen logo are trademarks of Webzen Inc. Voluntary legal agreement established in 2021.