---
Shadow Phantom Soldier
Related Links
:
Shadow Phantom Soldier Quests
---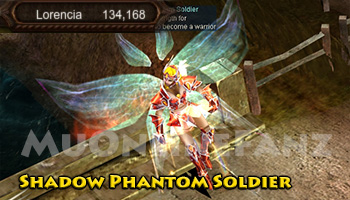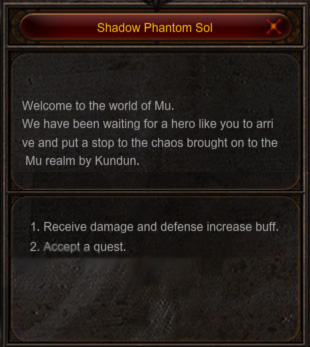 Shadow Phantom Soldiers will aid you on your way to becoming a great warrior. These soldiers will offer a large variety of quests, as they always need help protecting the great continent of MU.
This NPC can be found in Lorencia, Noria, Elveland, and Devias.
Check the Shadow Phantom Soldiers Quest Guide for more info about the quests these soldiers offer.
Recieve a buff from this NPC up to level 220

Increases attack power by (45 + ([Character Level]/3))
Increases defense by (50 + ([Character Level]/5))
This buff will last 60 minutes
[Advertisement]:

• Total visits:
• 11633034
• All Content Copyright
• © 2012 - 2019
• Published by
IZAKTLY STUDIO


WEBZEN
IP, game content, and materials are trademarks and copyrights of Webzen Inc., and its Licensors, and is used with permission. © All rights reserved.