---
Marlon
Related Links
: [Quest]
[Hero Status]
- [Quest]
[Dark Stone]
-
[Devias]
---
[Marlon] is a loyal guard whom works for the [Church of Devias], assisting as a guard in various cities. He offers [Quests] for the [Blade Knight], [Muse Elf], [Soul Master], and [Bloody Summoner] [Character Classes]. Agree to help [Marlon] and he will bless you with a special abilities.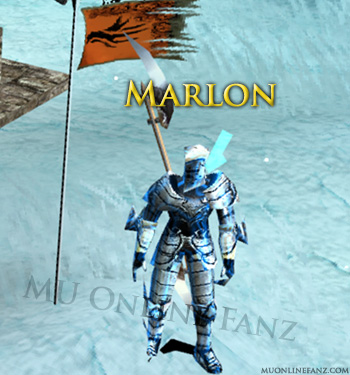 Occasionally moves between the following locations:

[Lorencia] @(136, 88)
[Noria] @(169, 88)
[Devias] @(197, 48)
[Atlans] @(16, 35)

Offers [Quests] for characters over [Character Level] [Level 220].
[Quests] are only offered for the following [Character Class]:

[Blade Knight]
[Muse Elf]
[Soul Master]
[Bloody Summoner]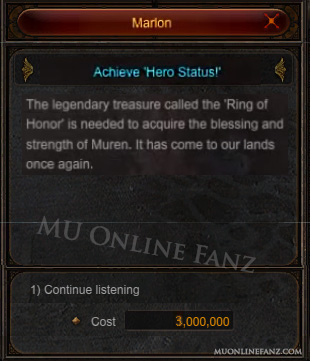 Offers the following [Quests]:
*WEBZEN
IP, game content, and materials are trademarks and copyrights of Webzen Inc., and its Licensors, and is used with permission. © Webzen Inc. All rights reserved. The MU logo and the Webzen logo are trademarks of Webzen Inc.
Build 0.0.0.001