---
[Devias] map
Related links
:
[Monster List]
-
[Golden Monster Invasion]
-
[White Wizard Invasion]
---
[Devias] is a snowy village, to the north, with an expansive wilderness to explore. Its home to the divine [Church of Devias] and the great [Mercenary Guild]. The city is well protected by members of the [Church of Devias].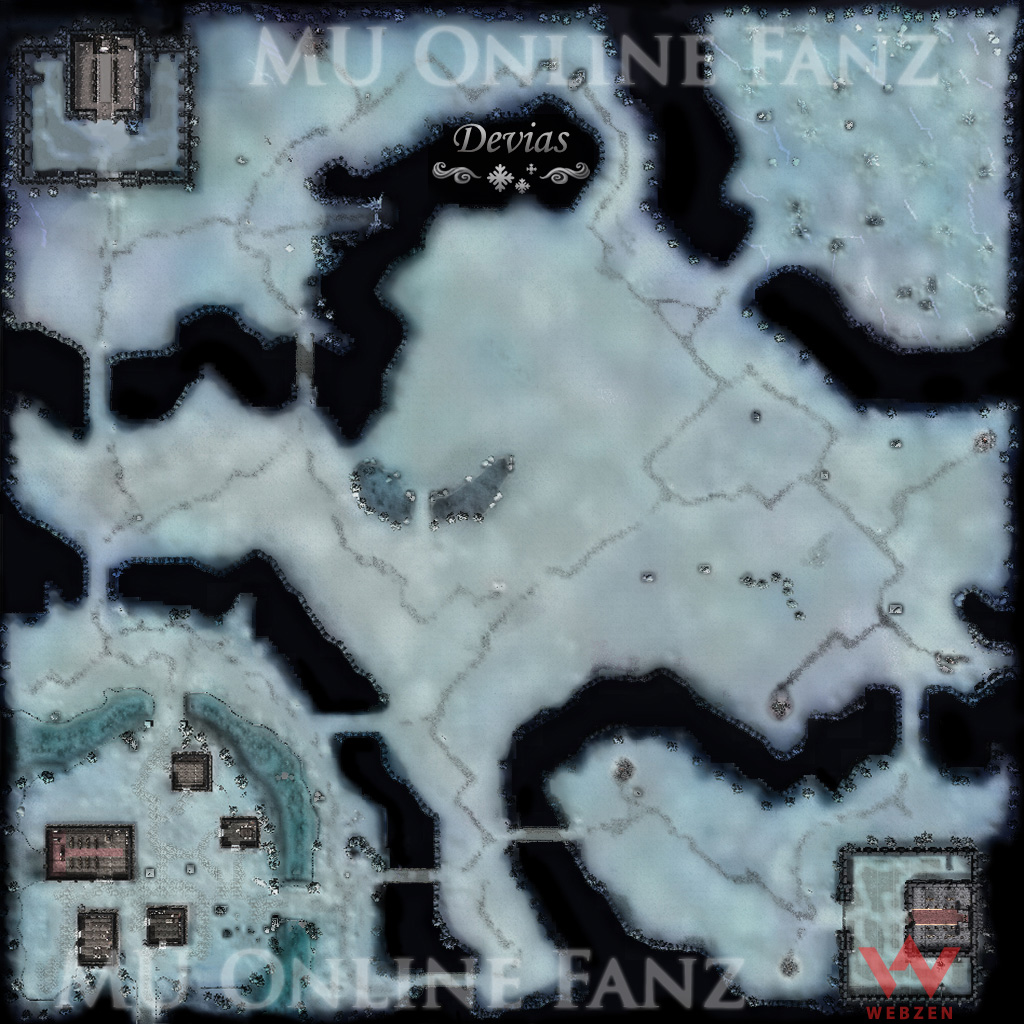 [Devias] is a snowfield located to the north of [Lorencia]. It is covered with perpetual snow, and the monsters are more powerful than those in [Lorencia] or [Noria]. [Devias] is home to several important people, such as [Royal Guard Captain Lorence], [Mercenary Guild Manager Tercia], and [Sebina The Priest]. One of two great castles, which were erected in the wilderness of [Devias], was pillaged by [Kundun], during his resurrection, and is now overtaken with monsters. It is the castle directly north of town which still maintains control by the [Church of Devias]. Strong travelers are known to visit the area, as [Devias] is the access point for [Raklion], a dangerous glacier.
Additional Info
Requires [Character Level] [Level 10] to enter or [Warp].
This [Map] can be entered from, and has entrances to, the following [Map]:
[PVP] enabled area
Buy us a coffee!
(x18,378,214) page views
• All Content Copyright
• © 2012 - 2020
• Published by
IZAKTLY STUDIO


WEBZEN
IP, game content, and materials are trademarks and copyrights of Webzen Inc., and its Licensors, and is used with permission. © All rights reserved.