---
[Lorencia] Map
Related links
:
[Monster List]
-
[Golden Monster Invasion]
-
[White Wizard Invasion]
---
[Lorencia] is well established city. It is well guarded by the travelers of MU, and several members of the [Church of Devias] protect the area. A handful of merchants have set up their shops here, offering a variety of basic items for travelers.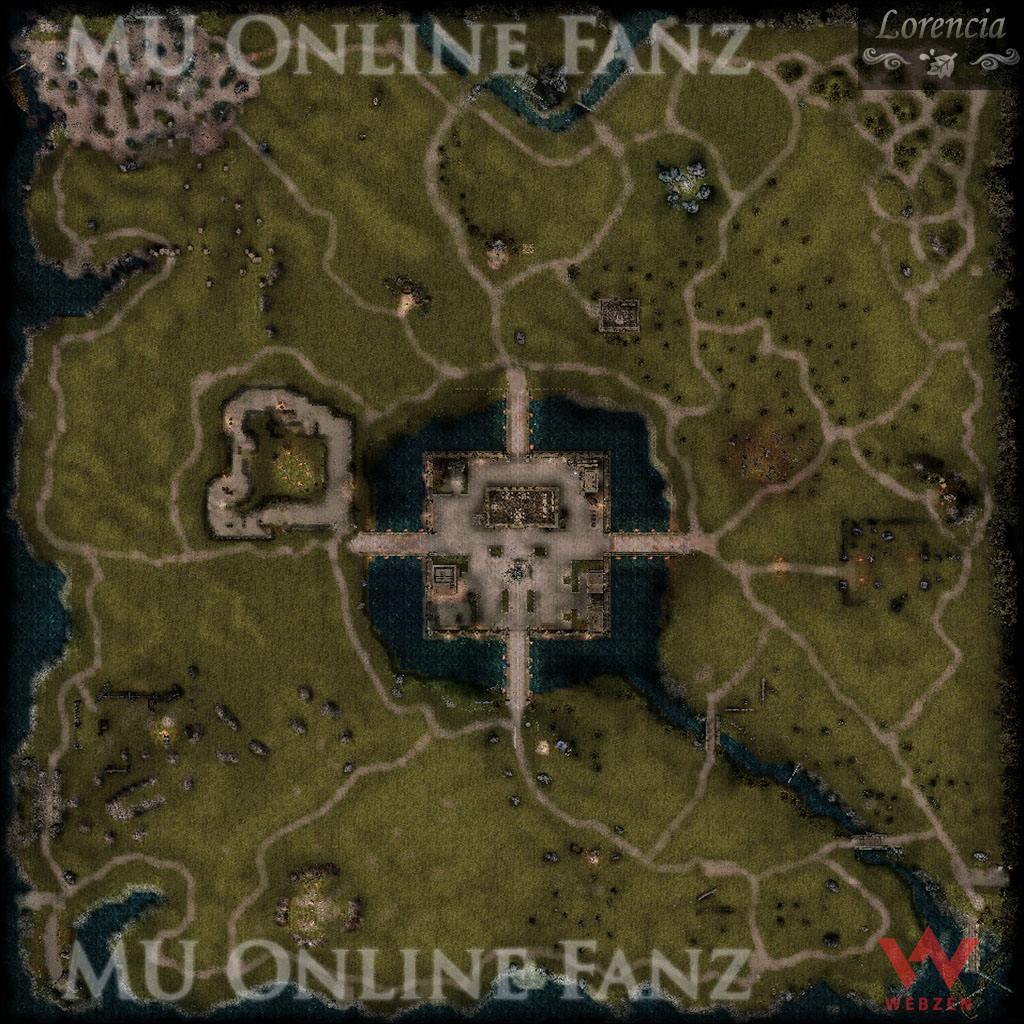 [Lorencia] is a wide plain, located in the center of the MU continent. The heavy rainfall here causes tall trees and grasses to grow in abundance.
Additional Info
New characters of the following [Character Class] will start in this [Map]:
Requires [Character Level] [Level 10] to enter or [Warp].
This [Map] can be entered from, and has entrances to, the following [Map]:
[PVP] enabled area
Buy us a coffee!
(x16,136,835) page views
• All Content Copyright
• © 2012 - 2020
• Published by
IZAKTLY STUDIO


WEBZEN
IP, game content, and materials are trademarks and copyrights of Webzen Inc., and its Licensors, and is used with permission. © All rights reserved.